Houston Astros: How the pandemic delay is making the team stronger
Baseball continues to be on pause and with each day that passes, it's making the Houston Astros even stronger. How so? Let's talk about this.
In an offseason filled with controversy, Houston Astros manager Dusty Baker and GM James Click are faced with several tasks going into their first season with the Astros, but COVID-19 could actually help the two really settle in with the franchise.
After a chaotic and controversial offseason, the Houston Astros were looking to use Spring Training as an early outlet for teams and their fanbases to get some of their anger and frustrations out. A few weeks in, and Spring Training and the season get delayed.
Entering the 2020 offseason, the Houston Astros had a few questions that were needing to be answered. Will Gerrit Cole resign with the team? How will the team strengthen the bullpen? And what will happen with the catcher position? But early in the offseason, the Astros would have even a bigger question that needed to be answering involving their 2017 World Series run.
A whistleblower complaint from former Astros pitcher Mike Fiers and a couple of other players would lead to a major cheating investigation. The MLB investigated and the ramifications would be huge. Now former general manager Jeff Luhnow and manager AJ Hinch would be fired and banned from baseball for a year, and the team would be fined and stripped of draft picks.
In came Baker and Click…
This Astros roster is overloaded with talent, but even with a surplus of talents, the manager still
needs to feel out his player's personalities, implement his strategy, decide rosters going into the season, set lineups and rotations, and hold practices among other things.
The GM has even more tasks than that, so with only two month's worth of Spring Training, it's safe to say Dusty Baker would've been behind the eight-ball tremendously if the season was to start on time.
So far in press conferences, you can tell that Baker has a great rapport with the players, so it'll be interesting going forward to see how this team plays different, if at all, under Baker.
With this delay due to COVID-19, it's safe to say Baker would have ample time to come up with lineups, his pitching rotation, look further into the analytics, and get closer to his squad. Same thing with James Click.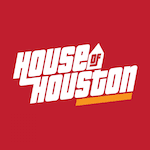 Want your voice heard? Join the House Of Houston team!
Write for us!
It'll be interesting to see if MLB can come to an agreement on when/how to start the season, but one thing is for sure. Expect Baker and Click to be ready to lead this Astros team to another AL Pennant and possibly another World Series title.