Houston Astros: James Click to be cast in a prominent form for MLB Draft
MLB has announced that this year's draft will be held virtually. As for the Houston Astros, this will place James Click in a prominent role.
Houston Astros' faithful — after careful consideration and extensive deliberations that have gone on, Major League Baseball will hold an Amateur Draft but it will certainly be on an extremely smaller scale than what they've been used to in the past.
Instead of over the course of three days, the draft has been cut to two days and will include just five rounds rather than the 40 that are normally a part of the event that occurs in the annual early summer event.
Having fewer rounds certainly closes the doors on opportunities for thousands of players to get their shot in the big leagues this year. It's a tough pill to swallow but this pandemic has offered a huge slice of humble pie to us all in terms of the drastic effect on how we go about our daily lives.
Players who actually are selected this draft will have that incredible sense of relief knowing that they've been tapped into an exclusive fraternity, yet unsure what the outlook of their careers — plus earning potential — would be depending on how long it takes for the globe to meet the challenge of eradicating COVID-19.
But the moment is on the horizon and the MLB, as well as the MLBPA, will make the most of it. There were earlier proposals of more rounds but both sides balked at a possible disparity of not only the share of money allocated to draftees but how it should be spent as well.
The five rounds that we see will serve as a compromise which is all you can ask of as we live through these uncertain times.
Nonetheless, MLB has announced that the draft will be held virtually, similar to the model the NFL used last month to conduct theirs.
Here are some key details of the virtual draft:
Day 1 will be held Wednesday, June 10 (first round) at 6 p.m. CDT
Day 2 will be held Thursday, June 11 (Rounds 2-5) at 4 p.m. CDT
No draft rooms but conduct business video conference (subject to change)
Head of baseball ops for each team — prez or GM — to be on camera with no audio during telecast production cuts
There will be a total of 160 picks and teams will be able to sign an unlimited amount of undrafted players under a $20K allocation to do so.
This will be an interesting script to see how things play out. And you know? Incoming general manager James Click will be the star of the show.
Quickly being thrust into the intricacies of the Juicebox after the former president of baseball operations and GM Jeff Luhnow and manager AJ Hinch seems like almost too tall of an order for
Click to follow.
But he's been down this road before. He was asked to build a winner from a smaller market team — the Tampa Bay Rays — with a limited budget and had great success with it. To be honest, the Houston Astros are quite blessed to have him as there will be continuity to their success under his tutelage.
He's got a heck of challenge coming toward him by selecting the best prospects out of just four picks — he won't be picking until No. 72 — and will have to jump into the fray with other executives after the event to try to sign quality undrafteds with the $20K that will be burning a hole in his pocket.
But Click, whether he likes it or not has been typecast as the star of the show and we're about to see if his brilliance will meet that moment.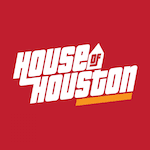 Want your voice heard? Join the House Of Houston team!
Write for us!
I'm sure that he will…
It's time to tune into the first draft of his tenure so it's time to watch the Houston Astros get things done. Let's go.