Houston Astros: COVID-19: An arms race diffused
The Houston Astros could be starting season soon and will the benefit of a shortened season help this rotation? What should it look like? Let's examine.
The addition of Zack Greinke to the rotation for the Houston Astros at the 2019 trade deadline always felt like more of an insurance policy than it was a contingency plan for the Gerrit Cole sweeps. Most people close to the franchise felt that Cole was as good as gone and that the front office would need to find a way to replace those 200+ innings pitched and bolster the front end of the rotation.
Combined with the exit of veteran lefty Wade Miley, the Houston Astros are in need to replace 66 starts and more than 370 innings pitched. Although I find it highly unlikely the Houston Astros will be able to replicate Cole's effectiveness on the bump, I do believe the COVID-19 shortened season has made this rotation possibly just as potent.
With Justin Verlander going down early in spring training and needing rehabilitating surgery that would sideline him for close to six weeks he should be available for the opening of the season if all things are a go close to July 4. With an ace in the hole back on the sleeve of newly-minted manager Dusty Baker, the organization has no problem rounding out the top end of the rotation.
No. 2 in the rotation will still be the effervescent Zack Greinke coming off of an 18-5 season where he showed to be rather durable making 33 of his scheduled starts on the year to a tune of a 2.93 ERA. The third slot will undoubtedly go to 2017 postseason hero Lance McCullers Jr. LMJ is coming off of Tommy John's surgery would have been expected to be on a limited workload for the 2020 season.
After the top end of the rotation come the question marks, who will general manager James Click
and Baker use to fill those remaining two rotational positions? Did Jose Urquidy do enough in 2019 to solidify himself as a reliable big-league starter? Does Brad Peacock finally get a fair shake at a starting job? Does Forrest Whitley finally come to form as a top-tier draft pick?
With the season being shortened to the league owner-proposed 82 games, the load expected to be carried by each pitcher has been significantly lessened. Instead of every pitcher expected to make roughly 32 starts this would cut that number in half. So now instead of replacing 370 innings pitched, the Houston Astros now need to replace 180.
A plausible scenario that would alleviate a lot of front office trouble would be to move away from the traditional five-man rotation for the shortened season and move to just four men instead. With a shortened rotation in this amount of games pitchers would see twenty starts give or take and would eliminate the need to water down the rotation with a less than stellar slotted pitcher in that fifth rotational spot.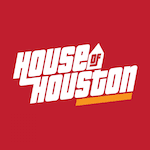 Want your voice heard? Join the House Of Houston team!
Write for us!
In my opinion, it would be a nice look to see Verlander, Greinke, LMJ and Peacock. This would allow for a more robust bullpen with Urquidy and Josh James allowing for long relief appearances and the occasional spot start. With a few tweaks and some good fortune this rotation could be as lethal as any and primed for a 2020 title run.