Houston Rockets: The right decision has been made with Russell Westbrook
Houston Rockets guard Russell Westbrook will sit out tonight against tonight's primetime matchup against the Lakers. Why is this the right decision?
The Houston Rockets are still holding onto a 2-1 record since the start of what I'd like to refer to as an eight-game "tune-up" session that will lead to the playoffs. The NBA is referring to it as the playoff seeding games and it will interesting to see how the close race for the 8th seed in the West will shake out.
The Portland Trail Blazers, the Houston Rockets' last opponent back Tuesday night continued to cause problems for the team as they were able to out-rebound them as well as just dominate inside the paint which is where they did most of their damage.
Now we know that this is some of the fallacies of the small ball schematics where one night you're up and the other you're down but with the way the Houston Rockets have played as of late, I'm sure that this is just a slight misfire requiring a bit of course correction.
Mike D'Antoni will have the opportunity to do that and these guys will be prepared for what will be a hell of a challenge that will be on deck.
Yes, it's that time, the Houston Rockets will face the Los Angeles Lakers tonight on prime time in the bubble. It will be a nationally-televised game (TNT) and many onlookers will have the opportunity to take a look at how good this Houston Rockets' team is while going up against what is considered to be a surefire championship contender.
It will be gritty matchup nonetheless but each team will not feature two of their critical stars.
Russell Westbrook is expecting to sit out last night's game with right quad contusion which has been given him trouble as of late. D'Antoni wants to make sure "it doesn't get worse," and they're taking the necessary precaution to hold him out.
Ben McLemore will start in Russ' stead and expect Austin Rivers to get more playing time as a
result.
It would be a tough pill swallow in most cases but it was reported earlier today that LeBron James will also sit out with a sore groin.
With those two guys out, it levels the playing field with a slight tilt for the Houston Rockets because of how much LeBron does for his team. They'll survive but this team has so many weapons that they'll be able to keep them at bay.
The Houston Rockets have had success with the small ball strategy against the Lake Show, especially in their last contest back Feb. 6 with a 121-111 win at Staples Center.
It was Robert Covington's debut and he was able to contribute nicely to that win on both ends floor. We all knew at that point that he'd be a great fit for this team, not if there was such a question on that anyway.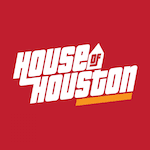 Want your voice heard? Join the House Of Houston team!
Write for us!
But with a global pandemic and four-month shutdown, it certainly will be intriguing to see how these teams matchup tonight.
I'm certainly hoping for the best so here we are — let's get going!