Houston Rockets: The eight-game season should be a tune-up session
The Houston Rockets will start their season July 31 in Orlando under a tightly-wound, isolated bubble. This should be seen as a tune-up session. Why?
The Houston Rockets will hopefully be able to finish the season with a start within the next few weeks and there's a lot of promise of how they'll be able to take advantage of being off for the past three months because of this global pandemic that we're dealing with at the moment.
It's quite refreshing to know that we'll be having some basketball to watch but just as former NBA player Stephen Jackson has said, it should not distract from the immense strive that has been made toward social justice over the past month.
The NBA is apparently going to allow players to express themselves on their jerseys the support that they have for those that lost their lives at the hands of police brutality. You could see George Floyd, Breonna Taylor, Ahmaud Arbery among others on the backs of many players that are opting to play in Orlando and I think this is a sound tenet of a solution.
In addition, the NBA should use their platform to continue to talk about the movement on their telecasts by ads in addition to broadcasting crews as well as live look-ins on the protests that will certainly continue to keep going.
This is such an important concern that all of us need to be aware of and put an end to for the betterment of us as a society. I'm positive that a lot of players in the NBA feel the same as well.
It's just great to know that the NBA schedule has been released for the final eight play-in games to jump-start the playoffs.
It's time for James Harden, Russell Westbrook, Eric Gordon, P.J. Tucker, Robert Covington and the rest of the supporting cast to kick it into high-gear!
Here's the schedule as follows per the Houston Rockets:
July 31 (8 p.m.) vs. Dallas Mavericks
Aug. 2 (7:30 p.m.) vs. Milwaukee Bucks
Aug. 4 (8 p.m.) vs. Portland Trail Blazers
Aug. 6 (8 p.m.) vs. Los Angeles Lakers
Aug. 9 (7 p.m.) vs. Sacramento Kings
Aug. 11 (1 p.m.) vs. San Antonio Spurs
Aug. 12 (3 p.m.) vs. Indiana Pacers
Aug. 14 (TBD) vs. Philadephia 76ers
All games will be played at the ESPN Wide World of Sports complex on the Disney World campus in Orlando Fla. These games should be viewed as a tune-up and each one of them will offer some level of difficulty for the team since the number of teams invited to the bubble was cut from the usual 30 teams down to just 22.
These games will determine the seeding for the playoffs and those at the bottom of the rankings
(No. 9 seed) are within four games of the teams holding the 8th seed in each conference, a brief play-in tournament will take place shortly after the season to determine who gets to stay in Florida for a bit longer.
This will not be a cakewalk for the Houston Rockets but I think they'll have every opportunity to make things count especially with health not being an issue among our players so it's going to be exciting to watch!
All games will be televised on AT&T SportsNet and will be broadcast on SportsTalk 790AM and NewsRadio 740AM — depending on when the Astros play — as well as in Spanish on La Ranchera 850AM/101.7FM.
Six out of the eight games will be nationally-televised with ESPN (vs. DAL), ABC (vs. MIL), TNT ( vs. POR, LAL) and NBA TV (vs. SAS, IND) all getting the rights to those games.
I'd keep an eye on Gregg Popovich's Spurs as I always see his teams as a dark horse to make the playoffs because of the readiness of his players and his mindset guiding those group of men.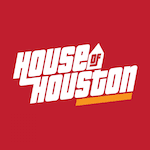 Want your voice heard? Join the House Of Houston team!
Write for us!
Are you ready?
I sure am — let's get going Houston Rockets!