Houston Rockets: Team's salary spending could be a concern in 2020-21
The Houston Rockets have always figured out a way to maneuver around the salary cap but could it be a problem in 2020-21? Let's take a look and examine.
The Houston Rockets are in the midst of a restart that will be taking place in a little over a week from now. Most of the roster has arrived in Orlando with the exception of Luc Mbah a Moute as well team star Russell Westbrook, who has confirmed that he has tested positive for COVID-19.
The team does expect him back in about a week or so but he will have to clear many protocols in order to return to the hardwood so we can only hope that a negative test is imminent or we could watch the early stages of this restart without the second-most important player on this team.
It's unclear why Mbah a Moute has not arrived but I would imagine that he's preparing to return to the court for the first time since late last year. He's been battling an injury, has since recovered and is ready to go war with his former team after spending a blink of a second tour of duty with the Los Angeles Clippers.
The outlook of the Houston Rockets in this restart is a good one as a thinner James Harden looks rejuvenated even more so out on the practice court, Eric Gordon is healthy and the supporting appears more than at the ready to help this team win as many games as possible to try to bring a third championship trophy to the city of Houston.
But one has to wonder about the salary cap situation as things move forward into next season. With lower revenues expected to be brought in as a result of the global pandemic with fans not being able to attend games, the NBA might have to lower the cap plus bring the luxury tax line down with it.
Because the contracts the players have agreed to have been set in stone and those terms have been collectively bargained, asking them for concessions would not be ethical or likely not even legal to do so.
So this puts a bit of pressure on general manager Daryl Morey, a problem that I'm sure he's chomping at the bit to solve, to maneuver his way to stay below the luxury tax line, something that will likely be an unofficial mandate issued by Tilman Fertitta.
As you know, Fertitta's businesses rely entirely on foot traffic and all aspects have been hit hard as a result of the coronavirus. Restaurants still remain open in most of the country — up to 50 percent capacity here in Texas where he has a HUGE presence — and the take-out/delivery option still generates revenue as well.
And because of China's bullish stance on revenue partnerships with the Houston Rockets — as
well as the NBA — as a result of Morey tweeting his opinion on human rights — a righteous opinion by the way — that has also taken away from the huge pile of cash that the team rakes in.
But it's nowhere near where it was when things were normal so his hotels and casinos have also taken a hit as well. I don't think now is the time to increase spending until we're all out of this mess and I'm positive this is directive that he has given Morey.
The Houston Rockets already have $123 million committed to six players next season so they have be extra careful on how they spend will staying under the luxury tax line. The line is currently at $139 million but if that lowers, this could bode a problem for Morey.
They do have their mid-level exception which will help them with any potential deals that they would make but there's only so many bullets that you have in your bazooka to pull off the unthinkable. That might not be enough.
But regardless, Morey continues to reiterate that he's not worried about the situation and I fully trust his judgment. Why wouldn't you? He's done it masterfully before and he'll do it again.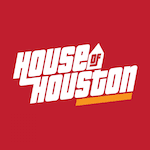 Want your voice heard? Join theHouse Of Houston team!
Write for us!
I know this story is a bit of foreshadowing while we're just trying to see if the NBA can restart their league in the middle of a brutal pandemic but this is certainly food for thought.
Let's hope for the best…