Houston Rockets: A sigh of relief can be made for James Harden
Houston Rockets guard James Harden has arrived at the Orlando bubble and is practicing with the team for the first time since the shutdown. What's up?
The Houston Rockets are rolling now. The news that we had all been waiting for is now finally a reality. But before I get to that, it's good to know that the team is in Orlando at the ESPN's Wide World of Sports Complex at a recently-opened Walt Disney World.
I'm sure it's like a fortress for people to get into the area where the NBA is conducting their business where security clearances and ID checks are as rampant as what it would be to get access to inside the White House.
But you know what? It has to be that way because the NBA's success is hinged on ensuring that their tightly-wound bubble is pierced with as few penetrations as possible. I know it's not the ideal situation for players as they need that interaction with the outside world — especially with the families or with their significant others — but it's vital that this must be done in order for the league to get going without a hitch.
To the news I was speaking to, it's awesome to confirm that Houston Rockets' guard James Harden has returned to the hardwood and not only is he in the Orlando bubble, but he's also practicing as well.
The team's as well as one of the NBA's most-valued players is back to work and looks a lot thinner than when we last him. I'm sure he's had a heck of a pandemic-type workout regimen that kept him ready for when this day would come and now it's here.
He'll be joining Eric Gordon, P.J. Tucker, Robert Covington and eventually Russell Westbrook to try to keep this team whole and at their highest level of competition.
Here's some video from the Houston Rockets for your viewing pleasure:
There's no question that he's ready to go to help this team go after it and win it all. But the most
obvious absence is one of a Westbrook, who confirmed earlier this week that he tested positive for the coronavirus.
A full practice won't be worth it until he's back in the fold because their placement on the court is so reactionary off each other. That's why these two wanted to play together because of the unique chemistry that they have and it's worked tremendously.
We were all skeptical about it when he arrived this season but Mike D'Antoni has coached to each of their strengths — from Harden's signature step-back jumper to Westbrook's bulldozing, terrifying, relentless drive to get to the bucket to score points for this team.
I'd suspect we'll see Westbrook within about a week or so as he'll have to test negative twice before returning to the court to ensure that all of that virus is out of his system.
All in all, just seeing Harden out on the court exudes a sigh of relief for us all knowing that he's okay health-wise because we were all wondering what was causing the holdup.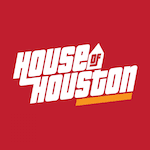 Want your voice heard? Join the House Of Houston team!
Write for us!
There's no need to make speculations about his health status even when we didn't know because there's no question that his commitment to be there with his teammates was his No. 1 objective and now he's done that.
I'm anxiously awaiting that full practice because the restart is just two weeks away! Let's get it, fellas!