Houston Rockets: P.J. Tucker should be allowed to retire with team
Houston Rockets forward P.J. Tucker wants to retire with the team, making H-Town his last of multiple stops of his career. Let's extend him one more time.
The Houston Rockets have headed to their isolated bubble and will get their team ready for a second training to which general manager Daryl Morey has said will be quite beneficial to the team with its revamped roster.
With the addition of Robert Covington, Luc Mbah a Moute and late winter buyouts in DeMarre Carroll and Jeff Green, this team is stacked with defensive-minded, shooting forwards that will more than complement the massive amount of guards that this team has.
Mike D'Antoni — who did make the team plane to Orlando as well — is trying to prove to the world that he's trying to win a championship without a bonafide center, something that has been doing since the middle of the 20th century, in the early days of the NBA.
But there was traction that was being gained before things were shutdown — I almost said last season — because they've out for so long, this feels like a new season that's starting.
I think with Eric Gordon being healthy, James Harden being slimmer and energetic Russell Westbrook being recharged and ready to go, the sky is the limit for this team.
But what about P.J. Tucker? He's has bee integral to the Houston Rockets' success, playing well above his 6-foot-5 frame and giving it everything he has out on the court. Once a nemesis of Harden, they've become great allies as teammates and there's absolutely no reason you shouldn't like this guy, especially because of his work ethic and how he clawed his way back into the NBA after spending significant time overseas playing ball.
Now he's at the pinnacle of his career and he's hopeful that he can get a championship before he heads off into the sunset.
He has expressed his desire for a contract extension as he has one season left of his four-year, $32
million deal that he signed way back when.
Not only that but he has indicated that he wants to retire with the Houston Rockets which is a bold statement for the 35-year-old.
Even at his age, which would be considered advanced in NBA years, Tucker's presence in the paint is as strong as ever and there's no sign of decline at this moment.
He absolutely deserves a new deal and I think the Houston Rockets should offer him a three-year deal with the first two guaranteed and a team option for the third. His pay should remain the same at about $8 million per season which is something he earned tremendously.
I'd love to see Tucker retire as a Rocket and you better believe, when things are back to normal, I'll be at the game where he makes his speech and prances across the hardwood one last time. Maybe he'll sink a signature corner-three at the final buzzer to accentuate an admirable yet gutsy career within the next few seasons.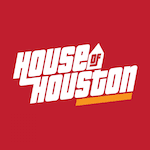 Want your voice heard? Join the House Of Houston team!
Write for us!
We'll see when that happens but I strongly feel the Houston Rockets will honor his request.
Tucker has averaged 6.8 points and 6.0 rebounds with a shooting line of .404/.373/.742 through 228 games with the team and has not missed a game since the 2016-17 season.