Houston Rockets: Bringing back Luc Mbah a Moute a long-time coming
The Houston Rockets have brought back Luc Mbah a Moute which should've been done a long time ago and never should have left. Here's why his presence is key.
The Houston Rockets' have started their training camp and should be heading to Orlando, Fla. likely sometime next week so that they will be prepared to start their eight-game journey before the postseason starts shortly thereafter.
After months of trying to get a handle on this pandemic and its effects, basketball is finally back but in a new sense of normal with a laundry list of public safety restrictions to ensure that the prevent of the spread of the coronavirus is paramount.
It has been nearly four months since this mess all started and we all were wondering if sports would be back any time soon. That day is finally here as professional sports leagues around the world have rebooted their operations — albeit without fans — so that fans can get back to watching their favorite teams and the players can get back to work doing what they love.
The completion of the 2019-20 season bodes a far more optimistic picture for the Houston Rockets' chances of winning a title. With a relatively healthy roster, a slimmed-down James Harden as well as a thunderous supporting cast coupled with sidekicks Russell Westbrook, Eric Gordon, P.J. Tucker and Robert Covington, I like the Houston Rockets' chances of winning it all.
The Milwaukee Bucks and the Los Angeles Lakers are their biggest challenges — they've had issues more so with the Bucks — but things could possibly be ironed out as these guys tune themselves up for the big show later this month.
One of the advantages of this pandemic delay is that guys that probably would either not be healthy or not available have popped up to be able to sign. The franchise recently signed swingman David
Nwaba to their roster but he's more of a sign-and-stash guy as he's not going to be ready to accompany the team in Orlando but will be ready to go for the 2020-21 start of the season in December. He's a three-and-D guy so there's no question he fits on this team.
But the Houston Rockets have decided to push the conversation further by bringing back a familiar face to the team and that's Luc Mbah a Moute. He was last with the Los Angeles Clippers, a team that certainly had a better offer for him when he was free agent than the cap-strapped Rockets but because of injury, he has been largely sidelined.
However, basketball has been on pause and Mbah a Moute should be right at 100 percent to participate. Luc knows this system and he'll fit seamlessly in what they're trying to get done — win a friggin' championship for goodness sake.
Luc, now 33-years-old, is a terrific defender, can shoot the three-ball, rebound and play both ends of the hardwood quite well. He had yet to appear this season and now he will finally get the opportunity after being waived by the Clippers earlier this season.
Quite honestly, Mbah a Moute should've never left, I didn't want him to go and I'm thrilled to have him back.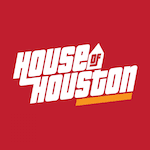 Want your voice heard? Join the House Of Houston team!
Write for us!
Welcome back Luc — let's get to work!
Mbah a Moute averaged 5.0 points and 1.8 rebounds with a shooting line of .444/.333/.400 through just four games with the Clips back in 2018-19.