Houston Astros: MLB's botched rollout of testing is causing complications
The Houston Astros have cancelled their workout for today further solidifying the MLB's botched rollout of supposedly rapid COVID testing. What's going on?
The Houston Astros are about to go into Week 2 of workouts and it's great to see our players get tuned up for the start of the season later this month. Our favorite players — with some of them absent for various reasons — are out there and it's just terrific to see some kind of action out there.
We had a simulated session earlier this week with Justin Verlander being the headliner and Zack Greinke got to throw the ball around a bit yesterday, demonstrating that he's every bit of ready to help this Houston Astros' team to get to the promised land.
I'm actually grateful that we have a team that's as good as it is to be able to compete for such an honorable distinction, knowing that this team was just one win away from the second World Series championship late last year.
Greinke was one of the key assets in the World Series and he was dealing, fighting and winning battles before AJ Hinch gave him the early hook to which you know how the rest ended in his last trip on the bump.
But the sign-stealing scandal at the forefront with new manager Dusty Baker and general manager James Click onboard, the Houston Astros will be led methodically in a different direction to which I'm hopeful the same results are weaned off this incredible roster of talent.
The only problem is that we're in the middle of a global pandemic which complicates things for team sports like baseball where they're used to crowding together, especially in the dugout. That can't happen now and life for baseball has changed as we know it.
MLB has called upon a lab in Utah — who does their PED testing — to handle out what they need but delays have caused many players to sit out for vital workouts as players await results.
Alex Bregman had to be held back earlier this week because there was a delay on his test and I
worry about this being an issue when the season starts — let alone the playoffs — when every bit of their staff is needed to win.
I'm sure MLB is hopeful that this won't be an issue because there will be fewer teams participating thus fewer tests to dole out but they can't just bank on that, they need re-assurances from their provider that they can come through in the clutch.
James Click just announced earlier that today's workout has been cancelled because of a staff member being exposed to someone outside of the organization that has tested positive.
But if the team was following protocols, shouldn't practice continue with just the staff member being removed from the equation?
That decision has me scratching my head but I understand that the Houston Astros want to take an abundance of caution with the players just in case and not take chances.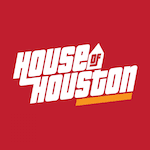 Want your voice heard? Join the House Of Houston team!
Write for us!
One has to wonder how smoothly the season will continue with all the nuances of protections that must be made to prevent the spread of COVID-19 but one thing's for sure, this weeks-long training session is like a trial run on how things will be handled during the season.
Let's hope things remain smooth for our Houston Astros.