Houston Astros: Jose Urquidy not with team because of a 'condition'
Houston Astros pitcher Jose Urquidy is not with the team currently and when Dusty Baker was questioned, he was careful with his word choice. What's up?
The Houston Astros are nearly a week in resuming baseball activities for a potential restart later this month. 
It's apparent that the players have been working on their game during the league-wide shutdown, which will have been more than four months by the season starts.
Guys like Jose Altuve and Lance McCullers Jr. have cited feeling really good about themselves getting back to action which is certainly good to hear for the latter because he will be seeing his first action in more than a year after undergoing Tommy John's surgery.
I'm sure McCullers is working on the repertoire of his pitching matrix because I do believe that it was his curveball that did him in the first time with the immense amount of stress it has on the joints of a throwing arm. It's truly his most-effective pitch but he'll have to use less of it to ensure his longevity as a professional baseball pitcher.
McCullers has yet to get up to 200 innings in a season and it would be nice for him to reach that
pinnacle during the season although we'll have to wait until 2021 — when likely a full season will be played — for him to actually make that mark.
But this shortened season will be beneficial to him getting back into the groove though and I'm certainly hopeful of his success.
While we're on the subject of pitching, an important cog to the rotation is currently not with the team and as with other players, the Houston Astros have been quite careful with their word choice in regard to their whereabouts.
Dusty Baker, who has been conducting his media availability via Zoom, had some information on pitcher Jose Urquidy, who is currently not with the team at this moment via long-time and talented baseball scribe Jose de Jesus Ortiz:
So this means either one of two things — Urquidy is either out of the country and can't get back to Houston at the moment or it's possible that he has tested positive for the coronavirus to which unless Urquidy confirms either/or himself, we'll never know.
If the latter is the case, he'll likely have multiple negative COVID-19 tests in order to return back to the diamond at Minute Maid Park.
Let's just hope it's something minor and it's not his health because he will be leaned upon heavily this season.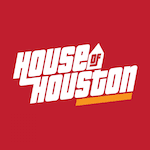 Want your voice heard? Join the House Of Houston team!
Write for us!
From prospect hopeful to seasonal spot-starter to key component to get the outs needed in the postseason last year, Urquidy has come a long way and I hate to see his amazing progress stymied so all we can do is have the utmost optimism for a speedy yet safe return to baseball.
Hopefully, we will all find out something soon on him — go Houston Astros.