Houston Rockets: Eric Gordon's strong health opens up a tight window
Houston Rockets guard Eric Gordon is healthy and is ready to help his team win a championship. His presence will change the team's narrative. How?
The Houston Rockets are on a mission, that's ONE mission to be exact and it's currently the tagline of their marketing campaign for this season. It's always interesting to see what the slogan for the Houston Rockets as well as the Houston Astros is for each upcoming season because their marketing teams are really hard at work at finding messaging that resonates with fans.
The Houston Texans, on the other hand, really don't have to work as hard because their brand recognition is already top-notch and I think they've used the "We Are Texans," tagline for the past few seasons. There's no need to continuously change it because the gathering masses — not so much in this pandemic — will endorse their football team regardless.
But anyway, tying in with what the Houston Rockets are trying to do in an eight-game tune-up session coupled with a start of the playoffs is to win their championship NOW. Time is ticking — Mike D'Antoni may not be back next season, James Harden and Russell Westbrook will be a year older together and there may be so many tricks that Daryl Morey can pull out of his hat to keep this team whole, yet stay within the restrictions of the salary cap.
It's a complete balancing act by Morey and he's done a wonderful job keeping it all together. I have no doubt that he will be here for a while but the day will come where he will have to make the decision to rebuild the roster from the ground up once again.
Luckily, we're pretty far off that notion for now so let's just enjoy all of this talent — sans an everyday center — for while it lasts.
This important yet proverbial window is closing ever so fast…
One the key ingredients to the roster, guard Eric Gordon, will be returning with the team in Orlando, Fla. the site of the NBA's tightly-wound safety bubble to protect their massive operations from the wide reach of the coronavirus.
Gordon has lost weight and had been working out on his own before returning to Toyota Center recently when they opened up once again for the players.
He had right knee surgery back in November and the team carefully orchestrated his return back to the hardwood but even up the NBA's pause back in March, he was still dealing with the after-effects of the surgery. He still was in-and-out of the lineup.
But with a nearly four-month break, he's rested up, rejuvenated and ready to get back to work which will be nothing but a boon for the Houston Rockets.
He's also fresh from signing a four-year, $76 million contract extension before the start of this season.
Outside of Harden and Westbrook, Gordon is the third-most valuable player on this team because if he's at the pinnacle of his game, this team is indestructible and can bang with ANYBODY in this league.
Most of us knew something was off with Gordon and it was the knee that was causing the issue.
Having a bum knee changes everything for a shooter, from touch, technique, trajectory as well as power from the launch. It was impacting him negatively so you must take his drop in numbers with a grain of salt and attribute things to this notion.
All of that has changed now. This is like a new season for him and I think we're going to see the E.G. that we've come to love over the years and he is going to have this moment to put this team over the hump when Harden and Westbrook have done everything they possibly could.
This is where Gordon comes in — he will meet that moment and we're going to be damn proud of him when he does.
Will it be enough for an eventual yet deliberately-paced procession through downtown on bright-red Houston Fire Department trucks as they pass thousands of awaiting fans on La Branch Street?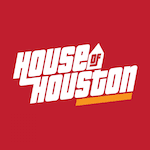 Want your voice heard? Join the House Of Houston team!
Write for us!
We're about to find out. And you know what? I'm here for it and I'm ready for this team to kick some tail and take names along the way.
Let's get this done — go Houston Rockets!