Houston Rockets paying a premium for potential in David Nwaba
The Houston Rockets have agreed to a two-year deal with guard David Nwaba to which they're paying a premium for. Is he worth it? Let's look further.
As the Houston Rockets gear up for their upcoming season that will take place starting July 31, there will be a lot of preparations in order for the team to get themselves in gear at the end of next month.
Training camp will begin next week and practices will be held following strict guidelines set forth by the NBA as well as guidance from government agencies such as the Centers for Disease Control and Prevention.
They'll be arriving in Orlando, Fla. sometime that first week of July to get settled to their new surroundings at ESPN Wide World of Sports complex, which will be home for them for the next few months as the NBA tries to crown a champion.
The Houston Rockets have a good chance as any team to win it all and it will be up to them to give it all that they have to make it count. Sure, detractors would put an asterisk next to a potential championship that this team could win just like their back-to-back titles in the mid-1990s because Michael Jordan decided to go play baseball for a bit but it would be a prestigious honor nonetheless.
But with a fast-forward to the present, the Houston Rockets will be ready to go with James Harden, Russell Westbrook, Eric Gordon, P.J. Tucker, Robert Covington as well as the rest of the supporting cast to meet the important moment that's right in front of them to be great.
The team is also loading up for the near future as well with the recent signing of swingman David Nwaba. The team is still dead-set on gathering up as many guards/forwards as they can and to win games without a dominant center, which has been more of a relic as of late with this team.
It's so much a sign of a begotten era that they've decided to waive Isaiah Hartenstein — their 2nd-round draft pick from 2017 — in place of this guy.
Not only that but they're going to be paying him $900K for this season plus an undetermined amount — it'll be a team option — for next season just to make they have the rights to his services.
He is estimated to make $200K which is the prorated portion of the remainder of this season and the team is expected to use the remainder of their mid-level exception to help fund his salary.
So what makes Nwaba all that? He's athletic, he's a great defender, he's a terrific shooter and he's only 27-years-old which makes him potentially a strong asset with this team.
He spent this season with the Brooklyn Nets but he suffered an Achilles' injury that he's
recovering from. He won't join the team in Orlando but their hopes are pinned that he will be ready to go when the 2020-21 season starts likely in December. It will have been about a year since he sustained the injury and he should be ready to go.
It's just a tough pill to swallow to let Hartenstein go and how much this team value guards over big men. He was improving game-by-game with the playing that he had and was eager to get out there to show his stuff.
But after the Clint Capela trade, his playing time was drastically reduced and he became a perennial benchwarmer which was not necessarily his fault but just a change in team philosophy.
Although there's just a small subset for this season, Nwaba's defensive rating is a sterling 106, which is definitely something that's worth investing in, especially with this team making impressive strides to improve their defense. He could be a key cog in that movement.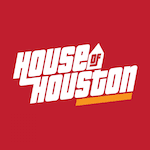 Want your voice heard? Join the House Of Houston team!
Write for us!
So even though we won't be seeing him soon, I'm certainly hopeful that the Houston Rockets get the opportunity.
This is a peculiar move that needs to pan out! Let's go Houston Rockets!