Houston Texans: Justin Reid wants to be on team for the rest of his career
Houston Texans safety Justin Reid has flourished over his tenure with the team morphing into a star. He recently was vocal about his career prospects. How?
This would normally be the silent period of the offseason for the Houston Texans, where they'd just be wrapping up workouts during the offseason training program. The rookies would all be at the facility working out, trying to get a grasp on the system with their hopes pinned on getting as much playing time as possible.
It will be intriguing to see Deshaun Watson, J.J. Watt, Whitney Mercilus, Brandin Cooks as well as Bradley Roby on how they'll compete in an obviously transmogrified environment.
That won't be the case this season as we're in the middle of a global pandemic, making it quite difficult for players to congregate together for practice. Players are working out virtually and meetings have been held via Zoom so that way there's some sense of connection between the coaching staff and the roster.
Players are still barred from utilizing team facilities — unless they're receiving treatment for injuries — as this measure was initiated to help prevent the spread of the coronavirus.
This is even more so now with Ezekiel Elliott as well as members of the Houston Texans and Dallas Cowboys recently testing positive for COVID-19.
The NFL still is going over what the season will look like — presumably without fans — and expect to have that plan announced soon but the advice — including the NFLPA's top doctor — they're giving is for players to work out on their own.
There's no playbook for what we're dealing with right now but you better believe that the powers that be are working on drafting one so that if this should happen again, they're well-prepared to weather the storm.
Who would've thought that a virus would come about that shut down the very thing that is usually
undefeated? Sports? Nope, the virus shut that down too. So while some of the world's brightest minds are working on a vaccine for mass production, we've got to think of ways to live with this virus and mitigate any possible spread of it.
Although the drastic effects that the coronavirus has had on our psyche, our economy and outlook in general, it's good to know that one of the Houston Texans' brightest stars has a positive mindset on the upcoming season.
Safety Justin Reid, going into this third season, has declared that he wants to be a member of the Houston Texans for the rest of his career, something I haven't heard out of a player for a long time or even often for that matter.
That means a lot and here's what he to say about that while talking with the Chron's Aaron Wilson via Zoom:
"I would love to, honestly," Reid said. "I want to stay in Houston the rest of my career. Obviously, things don't always work out that way, but it won't be because I don't want to be here. I think the Houston Texans are doing things the right way promoting guys from within.
The former third-round pick out of Stanford U is eligible for a contract extension after this season but it's too early to tell if he will get it then but it's likely that it will happen at some point.
He's emerged as one of the most exciting safeties in the NFL and knowing that he played through a good chunk of the season with a bum shoulder, to which has been surgically repaired, is admirable in every sense of the word.
He's fully healthy now and it appears he's ready to avenge his performance in the AFC Divisional Playoff Game against the Kansas City Chiefs last season from what he said in his interview.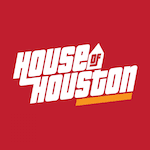 Want your voice heard? Join the House Of Houston team!
Write for us!
Reid is one of the good guys and he definitely needs to be here if he wants to as he's already demonstrating what it's like to lead by example in his actions as well as his words.
The even greater question is that if this franchise is turning a corner in terms of having an enticing environment for players to stay through the length of their careers as well.
Let's hope for the best as this appears that Reid is about to embark on the greatest campaign of his professional career.
And I'm here for it — get your popcorn ready!