Houston Texans have a dilemma in regard to restarting during a pandemic
The Houston Texans have had several players test positive for the coronavirus over the weekend. Restarting during a pandemic will be a dilemma for them.
The Houston Texans could be starting training camp in about another month for so, depending on the directives set forth by the NFL. In the past, teams would start their training camps on staggered dates based on where their Week 1 game fell on the calendar.
The NFL wants — especially during this global pandemic — a uniform return back to camp but what that looks like remains in question. As with the other sports that will be restarted, there will be robust testing but in a sport that relies heavily on contact to attain the objectives of winning games, things could get tricky as to how to isolate a player if they're infected and continue the season without interrupting play.
The league still has time with its start being in September on how their safety policies will look once the season starts, presumably without fans in the stadiums league-wide.
One has to wonder if there will be any training camp — or an abridged version — with players jumping straight into the season, being prepared virtually. That's why Bill O'Brien has continued to reiterate that it's a season for the veterans because it's going to be hard to get the rookies up to speed virtually.
If we do get to see the rookies play this season, it will likely be few and far in-between.
But with the news of several Houston Texans' players — as well as members of the Dallas Cowboys — testing positive for the coronavirus over the weekend, it certainly begs the question on if they're going be able to restart safely with providing immense continuity.
You see, it wasn't just one player but multiple players in the latest report to which none of them
are named because of privacy laws that are in effect. Cowboys' running back Ezekiel Elliott was the only player mentioned in the report — albeit against his wishes –– as those who did test positive.
Currently, players who are receiving treatment for injuries are allowed into team facilities, those who are healthy must stay away at this time. Recently, additional staff and coaches — including O'Brien himself — are allowed back in but the restrictions remain in effect just to allow players who are receiving injury treatments.
It's tough to tell how many of the Houston Texans have been going to the facility but it's likely that Benardrick McKinney has been there because he is publicly recovering from ankle surgery that took place earlier this year.
But how to keep players safe once facilities re-open to the players will remain in question but NFL Commissioner Roger Goodell has admitted that there will be positive tests but the key is to prevent them from happening. He wants to ensure that they're treated quickly, isolated so that they don't directly impact player personnel.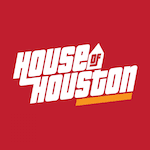 Want your voice heard? Join the House Of Houston team!
Write for us!
It sounds to me that Goodell is still working those parameters out. It's going to be rough waters to navigate but I'm sure we'll see more specifics on the directives once things get closer to the season.
Let's hope for the best Houston Texans' fans…