Houston Texans: NFL must listen to Dr. Anthony Fauci's recommendations
The Houston Texans and the NFL are working on the best way to start the season. Dr. Fauci, the nation's top infectious disease expert, has given his take.
The Houston Texans — in tandem with the NFL — are figuring out the best way to start the 2020 season which is scheduled to go live on time this September. Although there's encouraging news about vaccine and treatment options for the coronavirus, we're no farther ahead than we were when this pandemic started.
With the season being a little over two months away, there's a strong possibility that we're going to be the same spot with likely a solution to eradicate COVID-19 until likely next year at the earliest.
This means that social distancing, masks and continuance of stringent hand-washing procedures — which people should've been doing anyway — will likely be something we'll have to live with for a while in this new world that's evolving around us.
It has affected how we go about our lives, which will be changed forever. We might think twice about shaking someone's hand but I'm sure the personal embraces like hugs will be back with a vengeance.
It's a knee jerk reaction for me — especially when I haven't seen someone in a while but I have to restrain myself as we're still in the middle of a global pandemic and that we'll be able to get back to where we were at some point in the not-so-distant future.
As the Houston Texans and the NFL decide on their plan to keep players safe, Dr. Anthony Fauci, the director for the National Institute of Allergy and Infectious Diseases and considered to be the top voice among infectious disease experts in the country, has weighed in on the matter in an interview with CNN.
Here's what he said:
"Unless players are essentially in a bubble — insulated from the community and they are tested nearly every day — it would be very hard to see how football is able to be played this fall," Fauci said. "If there is a second wave, which is certainly a possibility and which would be complicated by the predictable flu season, football may not happen this year."
The NBA and the MLS have approved plans in their respective leagues to have an isolated bubble for their players them being situated on ESPN's Wide World of Sports Complex on the Disney World Campus in Orlando, Fla.
They hope to get started next month which are the tentative dates that they'll get things going.
With the NFL — as well as the Houston Texans — still having a few months to get things ironed out, it's still not clear on what things will look like.
What will things look like when Deshaun Watson, J.J. Watt, Whitney Mercilus, Brandin Cooks and Justin Reid take the field?
But here's what, Dr. Allen Sills, the NFL's chief medical officer, had to say about that:
"We are developing a comprehensive and rapid-result testing program and rigorous protocols that call for a shared responsibility from everyone inside our football ecosystem," Sills said. "This is based on the collective guidance of public health officials, including the White House task force, the CDC, infectious disease experts, and other sports leagues.

"Make no mistake, this is no easy task. We will make adjustments as necessary to meet the public health environment as we prepare to play the 2020 season as scheduled with increased protocols and safety measures for all players, personnel and attendees. We will be flexible and adaptable in this environment to adjust to the virus as needed."
He has reportedly noted Fauci's recommendations and has reassured that he's working with the NFL player's union along with multiple medical advisers to keep risks of an outbreak of infections during the season as low as possible.
However, he didn't necessarily commit to Fauci's idea and that's understandable but highly recommended.
If the NFL becomes a hotbed for infections, it will be on Sills' watch so he has to approach this
cautiously, walking that fine line to ensure things go smoothly with the start of the season.
I had envisioned that there would be no fans in the stadiums but thought that teams would still travel to each other's facilities as they normally would for games.
But the bubble concept is different and because of the nature of NFL, you'd have to have multiple, regional ones because you'd have to continuously sanitize and prepare the facilities for the next game. It's not feasible to have all games in one facility with 32 teams needing to play games.
Just think about them using a facility with a grass field and them having to continuously re-sod the holes from the massive amount of cleat tracks made into the soil. A lot of stadiums have gone to synthetic turf but there are still teams that are using natural grass. This is an interesting notion on how they go.
So if the NFL goes in that direction, that's the route they need to take which would minimize travel as much as possible to keep the operation running.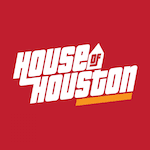 Want your voice heard? Join the House Of Houston team!
Write for us!
But one thing's for sure, they better listen to Dr. Fauci because that man knows what he's doing, even it appears he's at odds with the White House at times.
We'll see how it goes…