Houston Texans: The key omission in the NFL's re-opening facilities plan
The NFL plans to allow team facilities to re-open pending state and local restrictions next week so what will that mean for the Houston Texans? Let's look.
The Houston Texans will be allowed to open up NRG Stadium and the Houston Methodist practice bubble on the other side Kirby Drive as early as next week. With Governor Abbott easing restrictions on public facilities such as gyms effective Monday, the NFL will be following suit to allow teams to have staff available at the facilities.
This is similar to what the NBA is doing but there is a slight difference because of the sheer amount of players that are on a roster at this time of the year so there will be a stark contrast in the measures that will be taken to keep employees and players of the Houston Texans safe.
NFL Commissioner Roger Goodell has given franchises his blessing for teams to open their facilities provided that they adhere to state and local government restrictions that have been set forth.
Goodell, in a memo he sent to team presidents and chief executives yesterday — our local counterparts would be Jamey Rootes and Cal McNair respectively — outlines that the guidelines required to remain in compliance with what the NFL wants in place.
Teams are to adhere to strict protocols established by Dr. Allan Sills, the NFL's chief medical officer and that includes if a player tests positive for the coronavirus. Incidents must immediately be reported to Sills to which I'd imagine a contact trace and isolation plan would begin immediately for the affected player.
Goodell also mentioned that teams that don't fulfill the requirements can open up at a later time
but the opportunity will be available as soon as next Tuesday, May 19.
What's the biggest omission of the people that are permitted in the facility?
Healthy players.
The NFL only wants injured players that are receiving treatment in team facilities while the rest of them continue their virtual offseason and work out on their own. This makes perfect sense as they want to ensure that the healing of their injuries is going as planned and as safe as possible.
I'd imagine Benardrick McKinney, who is recovering from ankle surgery, would be one of the first players to gain access to the team facility. However, it remains unclear if McKinney is actually in Houston rehabbing so it may be an eventual visit.
Here are some of the guidelines the NFL will have in place:
No more than 50 percent of team staff at the facility with a 75-person limit
No coaches allowed but personnel, football operations, football administration, equipment and medical staff, as well as nutritionists, are allowed inside
The strength and conditioning coach — Mike Eubanks — is allowed access if there is a player that needs that service to help rehabilitate from injury
No retail or customer-related activities are permitted
This technically means Bill O'Brien shouldn't be at the facility but because of all of the hats that he purposely wears, I'm sure he'll be there if he wants to be.
Don't expect Deshaun Watson to be anywhere near the facility any time soon though.
Goddell plans to re-open team facilities in phases — of which Phase 1 starts Tuesday — similar to how states are handling their restarts as well. He expects to get to the next phase soon but will certainly keep the safety of the team players and employees paramount.
I wonder where the Houston Texans will stand on this since they technically will be allowed to do so next week but that's a matter on if they're ready.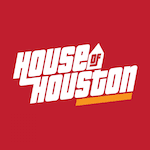 Want your voice heard? Join the House Of Houston team!
Write for us!
My best inclination is that they will but it's highly doubtful that there will be a need for 75 people at the facility but a small trickle of staff to come in and get their work done.
This will be an interesting development to watch as the NFL starts to slowly yet methodically work their way into trying to get things going for the 2020 season.