Houston Astros: Jim Crane puts his foot down in his latest announcement
The Houston Astros are making some strategic moves amid the global pandemic and owner Jim Crane has put his foot down in regard to where he stands. How?
Houston Astros' fans — we're all beginning to wonder if there will be baseball this season. It has been a huge back-and-forth over the MLB and MLBPA over how the players will get paid in an obviously shorter season than the 162 games.
How is this the case? The players have made it clear that they want to be paid their full pay with being prorated based on the number of games that they'd play. Proposals have been exchanged from anywhere from 50 to 100 games or so for the restart and none of them have passed muster.
The MLB will fire a shot across the bow while the MLBPA will counter with one of their own. The battle continues and the restart of baseball is seriously in flux with the possibility of a "Force Majeure," the "nuclear option" if you will, where the current collective bargaining agreement would be ripped up into shreds and there will be so season in 2020.
It would be a shame not to see Jose Altuve, George Springer, Justin Verlander, Zack Greinke, Carlos Correa and Alex Bregman among others this year.
Nobody wants that option to happen but baseball is not looking good right now, especially MLB Commissioner Rob Manfred who has done little to ensure that both sides come to the table and get a deal hammered out. I jokingly suggested in a piece I wrote over the weekend that he should lock all negotiation parties in a room and kick them in their rears until a solution is come up with.
Although I said that in zest, it doesn't sound like too bad of an idea considering the way things are going.
Houston Astros' owner Jim Crane has made it clear how he stands on the stalemate that's going on and here's what he said on a virtual call to team employees:
As you can see, Crane is clear and confident that a successful restart could be made safely with the measures that have been talked about over the past few months. The MLB will tap into a lab in Utah to conduct their COVID-19 testing and players will be tested frequently, isolated if they test positive without interrupting play.
All of that has been worked out but it's just the portion of how players will get paid which remains the sticking point for negotiations.
In addition, to providing his stance on the restart of baseball, he announced that all full-time employees will receive pay through Oct. 31., with those earning over $100K a year subject to pay
cuts.
He had previously announced that all minor league players — including the draft picks/undrafted free agents — will receive their pay through Aug. 31.
Crane also talked about wanting to get out front on the Black Lives Matter movement and getting the Houston Astros involved and he has assembled a team to get that done so it will be interesting to see what the team will do, which has a fanbase that reflects the wide spectrum of the melting pot that the U.S. reflects. I would've loved to hear more from him on what specifically he wants to see based on the work of this team assembled.
Crane didn't have to do this — he could be laying off employees, not paying players and voting just to shut down the season for 2020 and pocket the extra money saved from those potential measures.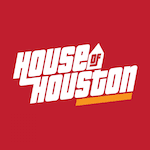 Want your voice heard? Join the House Of Houston team!
Write for us!
But he doesn't want to do that…
And you can commend him for that — so let's hope we can baseball started soon!