Houston Astros: Rob Manfred should step down as MLB Commissioner
The Houston Astros were implicated in their sign-stealing scandal but new evidence of another smells like a cover-up. Rob Manfred must step down.
We're still trying to figure out when we'll be seeing Houston Astros baseball again as MLB and the MLBPA continue to exchange shots across bows on what's the best way to restart the season while keeping both parties happy.
It's a bad look for professional baseball especially when other pro sports leagues have submitted their plans and they've been put into action. The NBA will back next month, so will Major League Soccer, the NFL is almost sure to be back in the fold, albeit all of these leagues without fans in the seats.
What's so hard for baseball to get a deal done? One has to swallow their pride and ultimately come to terms for the greater good of the vitality of the sport that's commonly referred to as America's pastime. It's time to see our Houston Astros get back to work.
No tentative agreement will be perfect and there will be giving-and-taking on both sides so why not make a compromise so these players can get back to doing what they love? This global pandemic will be something that we'll be dealing with at least through next year so why not figure out innovative ways to get our guys back to the diamond?
But another bombshell has dropped and The Athletic's Evan Drellich is on it.  I absolutely loved his work when he was with the Houston Chronicle but he was destined for bigger and better things in terms of his career.
This latest story indicates a possible cover-up in regard to the New York Yankees engaging in their own sign-stealing scandal from 2015-17. This document hasn't come to light because it has been sealed in obscurity for the past few years.
But that could change within the next week…
As you probably know by now, there is a group of DraftKings players that have filed a lawsuit against MLB, the Houston Astros and the Boston Red Sox with their case being that they were defrauded as a result of their respective sign-stealing scandals.
Their case was thrown out back in April but they've taken their fight to the U.S. 2nd Court of Appeals to be heard and it's apparent that they're listening.
The appellate judge wants a letter that was reportedly written by Commissioner Rob Manfred to the Yankees in regard to the team being fined an undisclosed amount for improperly using a dugout phone.
But in a story written by the New York Post earlier this year, Mark Teixeira has gone on the record saying their sign-stealing pursuits have gone further, using a replay monitor to get an edge on what the other team was doing. Although it wasn't necessarily in real-time, I'd imagine this would give the Yanks an incredible advantage in future matchups with any given team, especially if they were a division rival.
Houston Astros' fans — the letter that I'm talking about is scheduled to be unsealed next Friday and unless the Yankees file an appeal to put the brakes on the release of it in its entirety, the world will know what went on during the season they were caught stealing signs.
The Yankees are, of course, are expected to appeal and this would mean that we'll get to see the letter but it will be heavily redacted, diluting what would be a powerful document that would allude to New York's hands not being as clean as perceived by many.
The franchise has even said that if an unredacted version is released, it will cause "significant reputational injury," so you know something stinks to high hell like something has been swept under the proverbial rug.
The league didn't change their policies on sign-stealing until after Red Sox used Apple Watches in their own scheme during that period too.
You know what? This is the last straw for Commissioner Manfred, not only because of this disappointing news but because the league still hasn't come together on a plan to restart.
As a pivotal leader in a burgeoning sport, he should drop the hammer down and just demand the two sides get to work on hammering out a deal, lock them up in a room and kick them in their rears until they do so. Those may be inhumane measures but do you see where I'm getting at?
The buck should stop with Manfred and it's clearly obvious that he's watching on the sidelines like a fan would, especially when his league is losing nearly $75 million a day with each game that is not played. That would be the death knell for a lot of businesses out there which makes his presence in guiding the MLB concerning.
He has done little to advance the sport and it remains largely unchanged since its inception. I love baseball and you do too but for those casual fans that might be interested are potential sources of revenue as well.
The pace needs to be picked up with this pastime and I would be ALL for finishing up contests in
two hours or less. Have games end in ties, advance a runner to second late in games if it's tied, or cut the number of innings in games altogether.
The pitching clock is a step in the right direction but it's not enough, more measures need to be taken.
One just has to look at Adam Silver at how much he's determined to be on the cutting edge of not only professional sports but how his league does business as well.
Manfred just looks like he's happy with just keeping his job.
For all of these reasons listed, it's time for Manfred to step aside and let someone else come in and give this a go.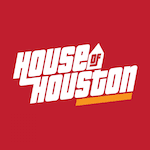 Want your voice heard? Join the House Of Houston team!
Write for us!
Baseball needs a fresh face in leadership and it's absolutely essential to their vitality.
The time is NOW…