Houston Rockets: Tilman Fertitta wants to get out front on social justice
Houston Rockets owner Tilman Fertitta has made it clear that he wants to get out front on social justice. What did he say? Let's take a look.
The Houston Rockets will be returning to our television screen in a little over a month from now and we'll be able to watch them finish up the 2019-20 season as things were put on pause amid a global pandemic that has a had a stifling generational presence.
Staying six feet apart, away from crowds and having masks on is the new normal now and although it's different than what we're used to, it's still the safest way for us all to remain healthy and not overwhelm our health care system with infections.
It will change the way we live our lives forever and companies are rethinking the way how they do business in terms of employees coming in to work or staying at home to get things done.
It seems that James Harden, Russell Westbrook, Robert Covington, Eric Gordon among others are merely afterthoughts considering the challenges the world is facing.
How we travel, how we congregate and how we exchange pleasantries will likely be changing forever even when things do get back to a sort of normalcy that we're used to.
There was no contingency plan for this by most as the last pandemic occurred close to the turn of
the 20th century and with very little people on Earth that actually lived through that time, we're leaning of history mixed with a bit of ingenuity to try to mitigate this malady until that vaccine is finally ready for mass distribution.
But the thing about the coronavirus is that with stuff on pause and less distractions, the world has been awakened on another problem that has continued to be prevalent and that's systematic racism.
We see countless protests around the world marching in the name of social justice and it's struck a chord with many, urging those in power to act to find a solution to the distress signals that continuously are being sounded.
Houston Rockets' owner Tilman Fertitta is listening to those signals and he sat down with the Chron's Jonathan Feigen recently discussing a variety of topics.
He did participate in the march for the slain George Floyd two weeks ago and he tells Feigen why he did it:
"As a Houstonian, an American and a human being I look forward and am determined to being part of the solution to uplift the underprivileged community in our nation. Under no circumstances is inequality acceptable in this country or anywhere else. There is racism. There is police brutality. I will use my leadership and my resources and my place in this city to not just point out the problem but to be part of the solution.

We all realize now that Colin Kaepernick was ahead of his time. It took this tragic incident for not only myself but for so many more Americans to realize it."
These are strong words from a guy that hasn't been this outspoken on such an issue if I ever recall. He admits that there is a problem and wants to help. It'll be interesting to see what he does, especially with his high profile as the owner of the Houston Rockets as well as Landry's, Inc., a massive hotel/restaurant business that has morphed into a multi-billion empire.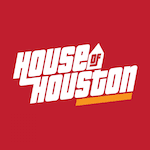 Want your voice heard? Join the House Of Houston team!
Write for us!
Words have power, so does action and he looks like he's ready to walk the walk.
But it won't just take one man but it will be up to all of us to come to a sound solution that's for the betterment of the human race.
It's all about taking that first step forward…