Houston Rockets: What to expect as they finish up the 2019-20 season
The NBA is back and your Houston Rockets have eight games to play before the playoffs. They're poised to make some noise in the postseason. How so? Look.
The NBA is back ladies and gentlemen! Granted, it does not come without its quirks, the Houston Rockets are one of the 22 teams that the league brought back to complete the rest of the season, and with eight games remaining, the team possesses a 40-24 record and they're sitting on the 6th seed in the Western Conference.
Houston has a pretty tough schedule remaining as they play the Los Angeles Lakers, Portland Trail Blazers, Sacramento Kings, Dallas Mavericks, Milwaukee Bucks, Indiana Pacers, Philadelphia 76ers, and the Toronto Raptors. So at the least, the team will be battle-tested going into the playoffs.
I expect nothing but success going forward with this team. Guys like P.J. Tucker, James Harden, and Russell Westbrook most likely took this time to rest and recover their bodies as Harden and Tucker looked gassed before the league suspended the season. One thing that I will like to see going forward is if Russ can start playing both games of back to backs, as that was something Russ was not able to do because of the surgery he had during the offseason.
I'm excited to see P.J. and Robert Covington taking turns guarding big guys like Jusuf Nurkic, Kristaps Porzingis, Anthony Davis, Joel Embiid, and Giannis Antetokounmpo. A rested Tucker is one of the best post defenders in the league and if he can play solid games defensively against these star big men, the Houston Rockets have just as good of a chance as anyone to win it all. It's hard not to mention Covington's production in regard to his blocks since he's arrived.
We can expect the Rockets offense to add a few more wrinkles too. If I had to guess, Mike
D'Antoni and his staff went through a lot of Zoom meetings with the players through this league suspension and added some new wrinkles. With Russ and James, there's a lot of potential for flexibility and new wrinkles in this offense.
You can also expect more out of the bench. A fully healthy (and skinnier) Eric Gordon, Jeff Green, Austin Rivers, Thabo Sefolosha, and DeMarre Carroll will come out with guns blazing. This bench unit has so much potential to be great defensively. The sky is the limit with this bench unit. It all starts with EG when Russ sits, and if he's on, this bench goes. These games will surely be a test for the team as a whole, but specifically for the bench.
As obvious as this one is, hear me out. We can expect James and Russ to reach their full potential, if not close to it. Going into the break, Harden was not being his normal efficient self. The Beard only shot 37.2 percent in the five games before the league suspension.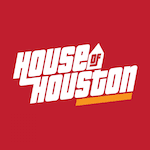 Want your voice heard? Join the House Of Houston team!
Write for us!
With rest, Harden is poised to get back to his usual self. The two lead the league in the highest points per game average between two players on one team in the NBA. But I think they can get better. If Russ can start playing both games in back to backs, the chemistry will improve even more, and that will be huge once the playoffs come around.
I say the Rockets go 6-2 in this stretch, and head into the playoffs with some momentum. Basketball is back!