Houston Astros: A shorter season may be the answer to MLB restart woes
We're edging closer to seeing some Houston Astros baseball and an agreement may be in the works. Will a shorter season be the answer? Let's examine.
The Houston Astros start to the season is hopefully around the corner. The mental wheels have been turning as MLB and the MLBPA have been working extremely hard on a deal that is acceptable for both sides of the incredible see-saw that we're watching at this moment.
It seems as if the safety issue has been worked out — Commissioner Rob Manfred is confident that frequent testing can be done to ensure players are kept safe.  They're looking to do about 14,500 tests a week to ensure that they meet this objective.
They'll be tapping into their lab in Utah that normally does their PED tests to carry out the needs of the league.
Most players are going to be okay with that assertion and those who don't want to play will be allowed to opt-out of this potential agreement. Whether or not they still get paid remains but I would say that it's not likely.
Let's hope our stars such as Jose Altuve, Justin Verlander, George Springer, Alex Bregman and Carlos Correa are out there and okay with the safety arrangements that will be in place.
The main issue is how both the owners and the players will be paid out of a drastically reduced pool of money that was stymied by the coronavirus. A 50/50 split of whatever the take was proposed but the debate on larger and smaller markets eating up more or less of the slices of the pie was the sticking point.
This had caused a stalemate up until yesterday when a shorter season was proposed — reduced
to 50 games — with a start sometime in July. Players would earn a full prorated portion of their salaries and this is what the union had been pushing for, to begin with.
Although money definitely shouldn't be an issue because we're all making a sacrifice as a result of the world-changing because of this pandemic, it's understandable, especially for the players.
I would've loved to see a longer season going into the fall — unless they stretch the games over a longer period of time — but I'll settle for what I can get. I just want to see my Houston Astros yet again.
This is the most progress — and the closest — that I've seen so far into ensuring that they have a deal done if this is what it's going to be, so be it.
It's time to get something going to help lift the spirits of all baseball fans and the players getting back to doing what they know best — being incredibly awesome out on the diamond in the most professional of ways.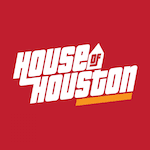 Want your voice heard? Join the House Of Houston team!
Write for us!
Can it get done?
I hope so but it's time to cut the crap and let's play some baseball.
Let's go!