Houston Rockets stand behind Mike D'Antoni's pursuit to keep coaching
Mike D'Antoni wants to keep coaching as the 2019-20 season shifts to Orlando for completion. The Houston Rockets stand by him 100 percent.
We all know as Houston Rockets fans that there will be a conclusion to the 2019-20 season. The NBA is set to restart July 31 at ESPN's Wide World of Sports on the Disney World campus in Orlando, Fla.
Most of the agreement is finalized with the exception of players who do not wish to join the "bubble" of sorts that the players will be under. That concern is just about worked out and the NBA will have a plan to have substitute players if a player doesn't feel comfortable returning under those circumstances.
There's no word yet on if any of the Houston Rockets feel that way but I should suspect we'll be able to find on short order as two dozen players were reportedly on a conference call with NBA executives as well as union leaders in regard to their concerns.
But for right now, we know that there will be eight games to conclude the season, 22 teams have been invited and that if any teams are within four games of the No. 8 seed in either conference, likely not in the West, there will be a play-in tournament before the standard postseason starts.
It will make things interesting in terms of storylines as the league expects to have this season concluded by Oct. 1 for the start of the 2020-21 season in December this year.
But as all of that is going on, the debate on who should be allowed in the bubble continues. NBA Commissioner Adam Silver hasn't been shy on his concerns of allowing those over the age 60 — particularly coaches and staff — into the Orlando bubble.
Mike D'Antoni, 69, the second-eldest head coach behind Gregg Popovich, 71, has expressed his
strong interest in getting back to the sidelines even in this uncertain environment. He's confident that the NBA can keep him safe and I'm sure he wants a crack at winning a championship, especially with healthy players on the roster. He also wants to prove that he can win it all without center amid the acquisition of Robert Covington while Clint Capela was shipped the Atlanta Hawks.
Bar none — D'Antoni should be allowed to coach if he wants to because I think this team goes as he goes and he commands a tremendous amount of respect from James Harden, Russell Westbrook and the rest of the supporting cast as well. The Houston Rockets are extremely lucky to have him and shouldn't be pushed out the door because of a technicality of a global pandemic.
Daryl Morey expressed and lent his strong support for D'Antoni being onboard by telling ESPN's Jackie MacMullan this tidbit:
"Mike will be coaching our team," Morey said. "It would be such a huge disadvantage to lose

him. We would never stand for that."

"In fairness to the league, they set up a process whereby everyone will have to submit a medical record. I'm sure the doctors told them that some people over a certain age shouldn't go. But Mike is in great health. He's in better shape than some 40-year-old coaches we have. Besides, I think his dad lived to be 108 or something."
And there you have it, the numbers and the odds are on Mike's side and he should be out there on the sidelines coaching, doing what he does best and loves. To deprive him of that right is just plain despicable.
I'm positive Silver would like to walk back those comments he had about the concerns of elder employees returning into the bubble but his concerns were valid. But if those individuals want to come back, they should be allowed to and D'Antoni should be none the exception.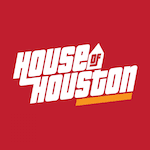 Want your voice heard? Join the House Of Houston team!
Write for us!
That will certainly be the case and I look for to seeing MDA out there, motivating this team to be their very best.
I can't wait until July 31!