Houston Texans: Kenny Stills will be a dangerous offensive weapon in '20
Houston Texans wide receiver Kenny Stills was better than advertised in terms of his performance. Here's why the momentum will continue into 2020.
The Houston Texans edging closer to what should be the start of training camp season but what it looks like as opposed to in the past will be a far contrast to what we're used to seeing.  The NFL is looking to likely not have players practice together so this extended length of time where workouts will be virtual, is going to be the new normal until things get on final approach for the start of the season.
And while they're sorting that out, they can morph NRG Stadium into a drive-in theater as we all get through this pandemic together.
Will NRG Stadium will be packed full of fans for their home opener — Liberty White Out — in September? It's likely that won't be the case. Because there's not an equal way to limit fans into the stadium without sacrificing their bottom line, they'll likely have to do it anyway as a result of players having to compete in empty stadiums.
Season ticket holders will want their money back for a product that they purchased that they are not able to use. Now the simple solution for franchises is just to offer a credit for next season's ticket purchase so that they don't have to tap into their reserves to give cash refunds but I believe that those individuals will have a choice, depending on one's circumstances.
I'm positive the Houston Texans' executives — those on the business side — have talked about how this scenario will play out and I'm sure they're at the ready if the NFL decides that there will be no fans.
So while that's going on, at least we could look forward to a drastically-changed offense that quickly transmogrified when Bill O'Brien decided to flip DeAndre Hopkins for David Johnson and what has now become TCU defensive end Ross Blacklock.
In addition, Duke Johnson will be available to complement David as well as Brandin Cooks, Will Fuller, Darren Fells, Randall Cobb, Keke Coutee and last but certainly not least, Kenny Stills.
Stills has been a godsend for this team — picking them up when they were down and leading the charge on offense at times.
Deshaun Watson was able to lift Stills to levels he hasn't seen in a while in his career and he became the guy the team would turn to when they'd need to make a big play when Hop wasn't
available or being double-covered. Fuller was out for a while and Coutee was largely ineffective so Stills won that battle easily of being a reliable target for Watson.
The guys at Pro Football Focus think so as well. Watson had a 126.4 passer rating when throwing the ball to Stills back in 2019, ranking him 6th among wideouts. He is preceded by Tyler Lockett, A.J. Brown, Adam Thielen, Marquise Brown and Mecole Hardman. Stills is succeeded by Michael Thomas, Chris Godwin, Kendrick Bourne and Deebo Samuel to round out the Top 10 list.
Those names are fine company to be associated with plus Stills will have a season of experience with our franchise-gripping, top-notch signal-caller so it's going to get even better for him.
He'll be a dangerous weapon and I see him having performance close to his 2017 campaign with the Miami Dolphins, which was plenty to sneeze at. Let's hope he can get to that echelon in terms of his production.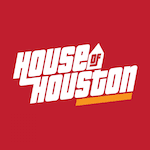 Want your voice heard? Join the House Of Houston team!
Write for us!
I'm excited and looking forward to it…
Stills, 28, caught 40 balls for 561 yards — 14.0 yards per reception — along with four touchdowns off 55 targets in 13 games — five starts — in 2019. His 72.7 catch percentage is his best since 2014, his sophomore season.