Houston Texans: Turning NRG Stadium into a drive-in theater is great idea
The Miami Dolphins will re-open their home stadium as a drive-in theater and I think the Houston Texans should follow suit. Here's how they do it.
The Houston Texans offseason continues to drag as this serious global pandemic continues but quite honestly, we'd be in the lifeless period of the season anyway with just the offseason training program going on.
But at least we'd be hearing about how the rookies are progressing with learning the system for their respective roles with the team as well as their development for the professional level.
This year's class includes Ross Blacklock, Jonathan Greenard, Charlie Heck, John Reid and Isaiah Coulter and the expectations won't likely be as high for them this season considering that they won't have the time to train. Their playing time will be limited during the season — if any at all — as Bill O'Brien has already proclaimed this season as one for the veterans.
This should be proclaimed as the smallest draft class on record as well as the limited amount of undrafted free agents signed with them as well because of the uncertainty of budgets as the world fights COVID-19.
The NFL hopes that they can start on time in September but it's hard to imagine fans will be packed into stadiums to watch their teams just three months from now. Possibly a year from now, yes, but it certainly looks like it'd be too soon.
But while we wait to see if things can get restarted and NRG Stadium — as well as the entire complex — sits idle, the Houston Texans should strongly consider turning not only NRG Stadium but different areas of the parking lots as a drive-in theater with multiple screens.
The Miami Dolphins are moving toward such a plan to recoup some lost revenue from cancelled events and the stadium will allow for up to 230 cars inside the stadium and their outdoor facilities surrounding the stadium will be open for small events. They'll be displaying classic Dolphins' video content as well as films, commencement ceremonies, etc. Delivery options for food, beverages and restrooms would be available.
They'll have no problem filling the stadium and I think it would work here in Houston on a larger scale.
I'm not sure where Harris County, as well as Cal and Janice McNair on this but the whole complex, could be turned into something similar and it'd be easier for people to stay apart because they'd be in their cars.
Although I'd like to drive into the Astrodome, park and watch a movie, I'm sure many codes have to be met and the ventilation system would have to redone in order for that to happen.
The Houston Texans could simply open the roof to NRG Stadium to allow for ventilation.
The Astrodome was supposed to repurposed for additional exhibition space/parking but that
project has been put on hold likely indefinitely since County Judge Lina Hidalgo came into power almost two years ago.
And don't get me wrong, the move to put the project on hold is a sound one because at the time — and that's still the case even in the current environment — there are more pressing needs for us citizens of Harris County. I just wish there would've been private funding for this to help the project move forward. I'm just glad that it's ultimate fate won't be the wrecking ball.
So since driving into the Dome is not an option, they can set up screens around the stadium and people can drive-up with the 8th Wonder of the World being an incredible backdrop. The blue, blue suite and orange lots could be utilized and money could be made per car off of this.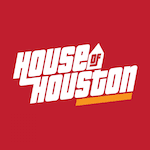 Want your voice heard? Join the House Of Houston team!
Write for us!
We'll have to see what happens but I think the powers that be should strongly look into this for those who want to get out the house but do so safely following CDC, WHO and Harris County Public Health guidelines.
Let's do it!