Houston Texans: The offensive line is finally showing signs of promise
The Houston Texans' offensive line displayed an uptick of performance back in 2019, indicating a glimmer of hope for the upcoming season. What's up?
The Houston Texans are hopeful that they will have a season come this fall with the schedule recently being released a few weeks back. This schedule is just as difficult as it was last season but when Deshaun Watson is under center, anything is possible as this team still managed to have success with a postseason berth and an advancement to the conference divisional game.
They'll have to build off of that and although many experts are predicting a mediocre performance this season, there's plenty of room for this team to not only show improvement but shatter the expectations that have been set forth.
They're catching a lot of heat from fans — as well as nationally — for trading away DeAndre Hopkins for David Johnson and a second-round pick that turned out to be Ross Blacklock at No. 40, who should be able to make a quick impact once given the opportunity whether it be this season or the next.
The Houston Texans have re-opened their facilities but they've limited those to enter the building to who are injured which leaves the majority of the players working out on their own.
The offseason training program has been cancelled and even though July is still far on the horizon, the likelihood of training camp happening still remains wildly up in the air.
But there's a lot to have hope for, particularly how quickly the offensive line has shown an uptick in performance.
For the past few seasons, they were among the lowest in terms of performance with a patchwork assortment of names that you'd have to regularly look up if you weren't a follower of this team.
But the team has used to draft and free agency to build their talent and it may have very saved offensive line coach Mike Devlin's, who certainly should've been in the hot seat but likely never was, job.
But it's just not me noticing this uptick, the guys at Pro Football Focus, share my sentiments and here's what they had to say about that:
Do you see this? This is remarkable considering where they were before all of this happened.
With Watson taking a league-high 62 sacks back in the 2018 season, this caused the brass to sound the alarms and get him some help. Although still high, he took 44 of those this past season for a reduction of 29 percent. Over the past few seasons, this unit would regularly score on average in the low 50s or even worse in terms of their pass-blocking grade.
This helped with additions such as Laremy Tunsil — who just signed a three-year, $66 million blockbuster deal making him the highest-paid offensive lineman in the NFL — plus Tytus Howard, Max Scharping from the draft plus the always-reliable Zach Fulton and the improving Nick Martin, who also signed a contract extension.
Greg Mancz and Roderick Johnson have been notable backups and it's expected that this year's 4th-rounder, Charlie Heck will eventually get on the same page but likely not this season because of the training schedule being interrupted. The Houston Texans also signed Brent Qvale this offseason which is to make some impact as well.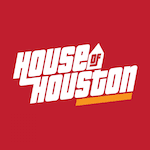 Want your voice heard? Join the House Of Houston team!
Write for us!
In the grand scheme of things, the future seems incredibly bright for this unit and I'm looking forward to seeing them stand out to ascend to the top of the rankings in terms of performance.
Let's hope for the best!