Houston Texans: The outlook of Brandin Cooks' success remains uncertain
Houston Texans wide receiver Brandin Cooks, who was traded away from the Los Angeles Rams, success remains uncertain. Why? Let's dive in for a bit.
The Houston Texans are within the only league that could have close to a normal season as possible when it comes to terms of the current environment for this global pandemic. Although the thought of thousands of fans packing a large stadium is certainly a dream in today's environment, who knows where things will be four months from now?
I honestly think that we're going to be mostly at the same mark but with a lot more businesses re-opened but with us all following social distancing guidelines and wearing masks. I don't think that's going away for a while until either a viable treatment plan or a vaccine is developed and introduced to mass distribution.
So just like the other sports that are trying to get things started, we may very well be watching the Houston Texans from our homes, not at our beloved NRG Stadium but although it's certainly a change in way of life, it's quite understandable as to why we have to do this.
We just have to have our hopes pinned on some sense of normalcy as time goes by so we can get back to where we were before this crazy ball of confusion got started early this Spring.
There's a lot to be hopeful for this season with the Houston Texans and although most of the experts having us finish with a mediocre record, Bill O'Brien thinks that the moves he's made will make this team better than ever. We're about to find out with the latest experiment of giving him even more power actually works.
One of the moves that we'll be watching closely is the acquisition of Brandin Cooks from the Los Angeles Rams for a second-round draft pick. The team also was able to nab a 2022 fourth-round pick out of the deal as well.
The first thing I think about with Cooks is when he made the game-winning catch at the beginning of the 2017 season in Week 1 when the team was taking on the New England Patriots, his former team before the Rams.
The Houston Texans were so powerless against his massive, yet clutch catch and it goes to show
how one can step up big when they have the opportunity to make their moment. There's no question O'Brien hasn't forgotten that moment.
Now, two seasons later, he's with the Houston Texans after dealing with a smorgasbord of injuries and concussions trying his hand to extend and enrich his career with this team.
There's a lot to look forward to with Cooks, 26, but it's his long-term health that we have concerns about as we're all crossing our fingers that he doesn't get hurt for this season.
He shouldn't be seen as a replacement for DeAndre Hopkins but just more talent added to a plethora of receivers that Deshaun Watson will spread the ball around for in 2020.
He will be one of the fastest guys on the team not named Will Fuller and Pro Football Focus highlighted an important stat that I liked in regard to this:
We all know how good Watson is at throwing the deep ball and it's hopeful that Cooks and Fuller are able to team up to ensure that they're open to make it happen for this upcoming season.
If Cooks can have some sort of miraculous turnaround — I'm rooting for him — then this is going to make O'Brien look even better. Hell, Cal McNair may even give him a ownership stake in the team at the rate of all the power he's been relenting as of late. Yes, I'm kidding and I'm being facetious but this head coach has a lot of pressure mounting to ensure that he does well.
But Cooks is still young, has plenty of upside and can turn things around quickly so we'll have to see what happens.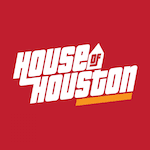 Want your voice heard? Join the House Of Houston team!
Write for us!
Let's get going!
Cooks caught 42 balls for 583 yards — 13.9 yards per reception — along with two touchdowns through 14 starts last season. His catch rate was 58.3 percent.