Houston Rockets: Targeting Tristan Thompson makes too much sense
The Houston Rockets are keeping a watchful eye on the buyout market and it would make too much sense for the team to target Tristan Thompson. Why? Look.
The Houston Rockets have a nice break of more than a week as they have arrived at the official first-half of the season. They'll get the opportunity to get the rest that they need and guys who weren't particularly healthy — like Eric Gordon — could be ready to go later this week.
The Houston Rockets will be taking on the Golden State Warriors this Thursday up at Chase Center in San Francisco for a rematch/revenge to one of the worst losses I've seen in a long time. The fact that it was on Christmas Day almost ruined it but the fact that I was watching it with family made it all better for me.
But the most important thing is how the Houston Rockets plan to approach the rest of the season with a lineup that features a 6-foot-7 forward that has morphed into a pseudo-center. I'm, of course, talking about Robert Covington, which was a nice acquisition from a trade that sent Clint Capela, Gerald Green, Nene Hilario and their 2020 first-round pick packing.
Even though they have Tyson Chandler and Isaiah Hartenstein on the bench just in case, you have to wonder if the Houston Rockets are monitoring the buyout market for another big just to have the additional depth.
The Houston Rockets have an additional roster spot available as a result of the trade so no corresponding move needs to be made in order to execute casting their net out on the buyout market.
I talked about Bismack Biyombo being a considerable candidate yesterday but an even greater one would be enlisting the services of Tristan Thompson.
He's exactly what the Houston Rockets need and although he rarely shoots threes, he's extremely athletic, a dominant rebounder and can score at will even though he wouldn't necessarily be required to on this team.
The 28-year-old center/power forward is at the end of his five-year, $82 million deal, paying him $18.5 million this season. The Cavaliers do have the resources to split the remaining portion of his salary — about $9.25 million — over a period of time.
It just remains to be seen how much more they want to continue investing in the 6-foot-9 Thompson, which doesn't seem likely based on the fact that he doesn't have a deal in place for the future.
Although he hasn't reached 82 games of play over the past three seasons, there is some value with Thompson down the stretch for the playoffs, which is what they need him for. He's been relatively healthy this season though.
His defense is still pretty good but it hasn't been the best this season with him holding onto a 114 rating.
And it's neither here nor there but he and James Harden dated Khloé Kardashian so that would
make for some interesting conversation in the locker room, if that's not already been done casual manner outside of basketball. Maybe a bonding session? Nah — probably not.
I could see him effectively run the pick-and-roll if needed, something we've seen less of with Russell Westbrook's innate ability to score points along with Harden; but most importantly, the team wouldn't miss a beat with their rebounding on both ends of the floor with Thompson's strong command of being able to rebound.
It'll be interesting to keep an eye on if the Cavs decide to cut ties with him this season because if they do, the Houston Rockets should be first in line to pick up the phone to call his agent.
Here we go — buyout season is in full effect!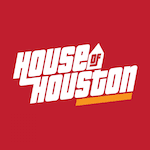 Want your voice heard? Join the House Of Houston team!
Write for us!
Thompson is averaging 12.1 points, 10.3 rebounds and 2.1 assists along with 51.2 percent shooting from the field and 63.9 percent from the charity stripe through 50 games — 48 starts — this season.