Houston Rockets should consider Bismack Biyombo in buyout market
The Houston Rockets should look into targeting Bismack Biyombo if they're having remorse about not having an additional center. Why? Let's dive into it.
The Houston Rockets are nearly two weeks past the trade deadline and it appears that they're going to be fully committed to their small-ball concept of doing business for at least the rest of the season.
With Mike D'Antoni at the helm, this is to be expected and although this strategy is nothing new, it's definitely trailblazing that the team has reconfigured to align with this mindset. In fact, you'd have to look back at least five decades where you'd find a starting lineup as small as the Houston Rockets at the moment.
Their tallest guy is now 6-foot-7 Robert Covington, who was the key piece of a trade that sent Clint Capela, Gerald Green, Nene Hilario and their 2020 first-round pick packing in a four-team. 12-player trade, the largest in history since Patrick Ewing was shipped to the Seattle SuperSonics back in 2000 toward the tail end of his career.
The team has split things even since the trade that has rocked their roster, going 2-2 since Capela's departure.
One would think that this would cause the Houston Rockets to fare worse but it appears that they're likely going to weather things just fine without an every-game center in the lineup.
But IF they should change their mind they need reinforcements for Tyson Chandler and Isaiah Hartenstein, the team should consider 6-foot-8 center Bismack Biyombo who's on the back-end of a contract that pays him $17 million this season.
Since the Charlotte Hornets are past the halfway point, they'd only be on the hook for about $8.5 million, which is a doable number in terms of a buyout over time.
But you have to wonder if the Houston Rockets would rather go for a guy like Tristan Thompson, who would likely be owed around $9.25M — of his $18.5M salary for 2019-20 — for the rest of the season before he's a free agent as well.
Thompson would make an immediate impact but his defense has been suspect this season (he's
holding at a 114 rating), not that Biyombo's is light-years better than him. I just have a feeling that Thompson may not be available to the Houston Rockets and that a buyout of the 27-year-old Biyombo being definitely within the realm of possibilities.
Biyombo has a 112 defensive rating this season and is a solid rebounder in the paint but the question remains if he's an adequate replacement for the outgoing rim protector in Capela. But he'd be a cheaper option to help fill the roster and provide some extra depth to the frontcourt.
Biyombo, who is Congolese, was selected 7th overall in the 2011 NBA Draft.
Obviously, it wasn't working to the way the Houston Rockets would've liked or Capela would be here so why not take a shot at Biyombo, who could likely fit in just fine with the team's wholesome commitment?
It remains to be seen which way they'll go as more players become available but I think the team will snag at least one player from that venue this season.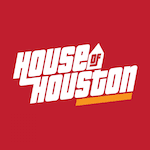 Want your voice heard? Join the House Of Houston team!
Write for us!
Biyombo is averaging 7.5 points and 5.8 rebounds while shooting 54.2 percent from the field and 61.4 percent from behind the charity stripe this season.