Houston SaberCats: Key takeaways in their win over the Colorado Raptors
The Houston SaberCats won their opening day match against Colorado. What are some of the key takeaways from their triumph? Read on to find out.
To many in Greater Houston, the second Saturday of February was pleasant, partly cloudy, go-outside-and-do-something weather. But for Major League Rugby fans excited to see the regular season commence at AVEVA Stadium on a picturesque day, the Houston SaberCats made quite the opening game impression by defeating the Colorado Raptors, 21-12.
The Houston SaberCats' season opener victory over Colorado features several positive big picture takeaways. For example, the SaberCats, who finished 6-10 last season, beat a formidable Colorado squad that is just two seasons removed from narrowly losing the MLR Championship match against the Seattle Seawolves in 2018.
Additionally, the Houston SaberCats week one victory squares up the all-time regular-season series between Colorado at two wins apiece for each franchise. And perhaps most notably, the SaberCats' defense provided a surprising showing, holding the Raptors to only 12 points—something Houston has never achieved before against Colorado.
SaberCats head coach Paul Healy's starting 15 appeared more proficient with open field tackling compared to weeks ago in the preseason, and featured what appeared quicker response times in forming appropriate defensive alignments.
In particular, Colorado's offense impressed with several exceptional grubber kicks downfield to gain possession, with one grubber even reaching Houston's in-goal. However, full back, Osea Kolinisau, and outside centre, Matias Freyre, cleared threats admirably with several strategically placed punts throughout the match.
The SaberCats still need improvement with ball handling as receiving mistakes led to knock-ons at
inopportune times. A knock-on early in the first half arguably cost the SaberCats a try on a breakaway just meters from the goal line. And as former Rockets' head coach, Jeff Van Gundy, allegedly was keen to say, "Never ignore in victory, what you wouldn't in defeat."
Moreover, the Raptors missed a two-point conversion opportunity in the latter stages of the first half following a scored try, and also missed at least one three-point penalty kick. In other words, had the penalty and conversion kicking for Colorado remained perfect on the day, Houston would have been nursing a tight late match lead around 21-17, rather than 21-12.
Otherwise, Houston bounced back from its preseason loss to Tasman, as well as New Orleans, and played itself to a well-rounded team victory. The SaberCats led the entire match after the seven-minute mark, and featured tries from fly half, Sam Windsor, number 8, Adriaan Booysen, and wing, Malacchi Esdale.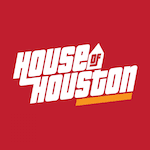 Want your voice heard? Join the House Of Houston team!
Write for us!
Next up, Houston heads off to face a talented Toronto Arrows squad that finished last season with an 11-5 record. Though Toronto will host Houston, the match will take place in Las Vegas next Sunday, Feb. 16 at 1:30 p.m. The SaberCats return to AVEVA Stadium Saturday, Feb. 22 to host Old Glory DC. The start of that match is at 7 p.m.