Houston Sports: What went right for the SaberCats in their first outing
The Houston SaberCats had their first exhibition game against Tasman. Houston Sports fans, what went right in their first outing? Let's break it all down.
Houston Sports fans, imagine, for a moment, that a country which does not have a professional baseball league starts one. Now imagine that three years into that new league's existence, a team from that country invites the Houston Astros' Double-A or Triple-A minor league club to come play them in a friendly exhibition game.
Houston Sports faithful, what do you think the score would be? Would the Round Rock Express or Corpus Christi Hooks dominate their competition?
Well—that's sort of how you can explain what the Houston SaberCats did by inviting the Tasman Mako from New Zealand to come play them in Houston at AVEVA Stadium on Saturday evening. In the preceding example, of course, the United States is the country going into its third year of featuring a new professional league via Major League Rugby, and the Houston SaberCats represent the new club hosting a team from a country with an immense history in rugby union. Many in New Zealand love rugby union, which is regarded as the country's national sport.
To give needed context, the immensely talented Tasman Mako went undefeated in 2019, according to the 2019 Mitre 10 Cup Premiership Standings. In other words, Tasman is not just some team from New Zealand, but the best team in its minor league bracket. And quite a few on Tasman's roster will eventually go on to sign contracts in Super Rugby—considered by many to be the top rugby league in the world—and some players may even receive an opportunity to represent their respective countries of origin in prime international competition, like the Rugby World Cup.
That's why it's hard to overstate how much of an accomplishment it was for the Houston SaberCats to have managed to lead this team, 14-12, at the half. Though Houston lost this exciting match, by no means were the SaberCats embarrassed, and they showed they belong on the same pitch as this squad from New Zealand.
The match was a huge step forward not only for Houston but for Major League Rugby. Arguably, the young league wants to compete at as high of a level as possible against other established professional leagues around the world to demonstrate its on-field quality. Houston's solid performance raises the concern that next weekend the back-to-back MLR champion Seattle Seawolves just might upset Tasman in the Pacific Northwest.
What went well for the SaberCats
In the first half, in particular, Houston demonstrated a solid presence with ball advancement on Tasman's side of the pitch. Subsequently, throughout the game, there were roughly half a dozen opportunities for the Houston SaberCats to kick at goal for three points on penalties, but new head coach, Paul Healy, had other plans.
Understandably, it appears that rather than take the opportunities to kick for goal while within range, Healy wanted to evaluate his personnel configurations by electing to scrum following Tasman's numerous penalties. After all, in a matter of weeks, the SaberCats will begin regular season play, and much like an NFL preseason, roster cuts may still need to be made.
Healy needed to throw his preseason roster into the fire deep in Tasman's territory to see if they could advance far enough to cross the try line and score. After all, tries count for 5 points, while successful penalty kicks only count for three.
This represents a very good sign indicating that Healy is not complacent, and is assertively demanding offensive ball movement resulting in tries from his players, holding his forwards particularly accountable for ball advancement.
A surprising positive for the Houston SaberCats to take away from this match is that Houston often held its ground during scrums, and by no means was dominated or bulldozed over by Tasman's forwards. This is excellent news for the SaberCats who desperately need physicality upfront to have a solid showing and improve upon last year's six-win, 10-loss record.
What Houston will need to improve upon
Tasman, for most of the match, was dominant defensively against Houston's lateral passing game which featured numerous instances of poor decisions. In the second half, for example, Tasman intercepted two ill-advised Houston passes that led to immediate tries for the Mako. As each try counts for five points and the SaberCats lost this match by 10 points, you can see how costly of a mistake bad passing was for Houston's chances to upset Tasman.
Lateral passes in rugby are not necessarily bad because of the velocity or trajectory of the ball, but also because passes may be thrown too late or too predictably. Such was the case with Houston in the second half, allowing Tasman to jump passing routes, intercept the ball, and sprint in for the score. Think of this as an equivalent in American football terms to a pick-six.
Additionally, the SaberCats struggled near the in-goal area. When the SaberCats scored their three tries of the match, they were all downed closer to the touchline rather than the middle of the pitch—speaking to Tasman's speed and efficiency with open-field tackling.
Subsequently, Houston's three conversion kick opportunities—similar to the one-point kick in American football, but worth two points after a try in rugby union—had to be attempted from rather difficult angles.
Houston fly-half, Sam Windsor, had three conversion kick opportunities from rather tricky, lower-percentage angles. He nailed his first two, but on his only conversion opportunity following the SaberCats' lone try in the second half, he missed wide while kicking into the wind. Nonetheless, when it comes to angles, what rugby kickers deal with remains significantly more challenging than what occurs between hash marks in American football.
Ultimately, the SaberCats undoing in this match was poor passing. Twice in the second half, Tasman intercepted the ball and ran it back for a try. As a try in rugby union counts for 5 points, it goes to show how close the SaberCats were in regard to upsetting Tasman, who won the match by 10 points, 29-19.
Reflections on the facility
AVEVA Stadium features a pleasing yellow-and-black color scheme, as well as a vibrant natural grass field that is easy on the eyes. It's truly a gem for Houston Sports fans to behold, visitors have an opportunity to walk 360-degrees around the park on a paved sidewalk, providing some exceptional sightlines of the on-field action. There really is not a bad seat in the house, as all sections would be equivalent to lower bowl seating in an NFL stadium.
Houston Sports fans, with match tickets as low as $20 for adults, as well as $10 for children, ages
5-16—and reasonably priced parking in a well-lit lot with plenty of spaces—it's hard to beat for affordable family entertainment. Saturday's contest concluded with free post-game fireworks and musical performances. The park features several inflatable bounce houses for children and reasonably priced concessions.
Next Saturday night, the SaberCats play their final preseason game against New Orleans at AVEVA Stadium. Two weeks later, the SaberCats will begin their regular season campaign by hosting the Colorado Raptors Saturday, Feb. 8 at 11 a.m. CST.
Houston Sports fans, I want to leave you with a thought I have concerning what some might think is crazy: the United States is not full of American football fans that do not love rugby. Rather, the United States is full of American football fans that just don't know they love rugby yet.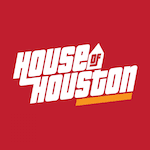 Want your voice heard? Join the House Of Houston team!
Write for us!
Houston Sports fans, do you think you'll shake your NFL blues by checking out a Major League Rugby match this season? Please leave your comments below.