Houston Rockets should give up 2020 first-rounder for Andre Iguodala
The Houston Rockets are edging closer to the NBA trade deadline next week and they should give up a '20 1st-rounder for Andre Iguodala. Why? Let's examine.
The Houston Rockets are less than a week away from the NBA trade deadline, which is scheduled for next Thursday, Feb. 6 at 2 p.m. CST. As we know, general manager Daryl Morey is working the phones to try to get some frontcourt help as the backcourt is set with James Harden and Russell Westbrook manning those positions.
You shouldn't be surprised that Morey is trying to work a deal despite their difficulty of making something happen without them going over the luxury tax line. Houston Rockets' owner Tilman Fertitta has said that he's willing to do whatever it takes to ensure this team has a winner on the court — I'm paraphrasing — but his talk as indicated otherwise.
What do I mean? The past two seasons, around the trade deadline, Morey has made a series of cost-cutting moves to get the team's expenses under the luxury tax line, which gets more punitive to their overall costs the farther they go across the line.
Money talks and I'm sure you know how the rest of the old adage goes in regard to doing business in the NBA.
Nonetheless, Jonathan Feigen of the Houston Chronicle writes that the Houston Rockets are willing to give up their 2020 first-round pick in order to get a deal done with a team.
The Memphis Grizzlies have been holding onto Andre Iguodala with their dear life with hopes pinned on a team that's willing to give up a top asset for his services.
He's currently under contract with the team but is not with them at his time, collecting the final $17.2 million of his three-year, $48 million deal he signed with the Golden State Warriors.
The prorated amount of the remainder he's owed for the remainder of the season is around $8 million which is more manageable, even it means them going over the salary cap.
The Houston Rockets have a $3.6 and $1.5 million trade exceptions and Nene Hilario's contract for 2019-20 is worth a prorated $1.3 million or so.
With the first-round pick being dangled along with other tools in the arsenal, it may be enough to push this deal across the finish line.
There would be no reason to try to deal Eric Gordon, Austin Rivers, Ben McLemore or Thabo Sefolosha whatsoever.
Iggy is exactly what the Houston Rockets need and he can help get them across the finish line in a
strong playoff push.
He'll be rusty but I'm positive he's been working out and staying in shape for his next opportunity
as the Grizz hold him hostage.
That's why the Houston Rockets can use the remainder of the season to knock the rust off and he'll be back in form by the playoffs.
I think this deal has a strong chance of happening but it's tough to tell if they prefer to use that asset on a sharpshooting forward that's younger, to which our James Mueller has proposed in a separate piece.
Whatever happens, I know Morey will make a move that's in the best interest of the team to make this current campaign a success so we'll have to see what happens.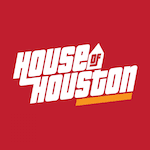 Want your voice heard? Join the House Of Houston team!
Write for us!
Iguodala, 36, averaged 5.7 points and 3.7 rebounds with a shooting line of .500/.333/.582 through 68 games — 13 starts — with the Warriors last season.