Houston Rockets: Two sharpshooting power forwards the team must target
As the trade deadline is quickly approaching, the Houston Rockets are in desperate need of a power forward. Who should they target? Let's take a look.
The Houston Rockets went all-in on their title pursuit for the 2020 season when they traded for 2017 NBA MVP Russell Westbrook to pair with James Harden, the 2018 NBA MVP and former teammate with Westbrook in Oklahoma City.
Despite the two MVP's banding together and solidifying Houston's backcourt, the Houston Rockets still have a major hole to fill if they want to remain among the NBA's most legitimate title contenders: they must add a three-point shooting power forward.
Apart from P.J. Tucker, the Rockets lack another true power forward. Adding a power forward who can shoot from deep would give the Rockets a much-needed floor-spacing big man, which would be a great fit for the small lineup Houston often uses.
Let's take a look at some three-point shooting power forwards that would provide a major boost for Houston.
Danilo Gallinari (Oklahoma City)
Danilo Gallinari, who can play the power forward, small forward, or shooting guard position, has had a breakout season with the Thunder, drawing the eyes of many NBA teams looking to add a quality wing player. This season, Gallinari is averaging 19 points per game and is shooting 41.4 percent from three. Gallinari is also a very underrated defender, who is very vocal and a reliable one-on-one defender.
ESPN's Adrian Wojnarowski has reported that the Thunder are "open for business" so convincing the Thunder to deal Gallinari will not be an issue. The main issue for acquiring Gallinari is his contract, which exceeds $22 million. Houston is already $23 million in the red in cap space which makes trading for Gallinari difficult, but Rockets general manager Daryl Morey has established a reputation of creatively finding ways to bring key pieces to Houston. While bringing in Gallinari will be difficult for the Rockets, no one is more capable of creatively composing a trade than Morey.
Dāvis Bertāns (Washington)
Dāvis Bertāns is a more affordable version of Gallinari. Bertāns is averaging a little over 15 points
per game and shooting close to 43 percent from downtown this season. Bertāns, a 6-foot-10 sharpshooter, has unlimited range and has emerged as one of the league's top shooters from beyond the arc this season.
Pairing him with Westbrook and Harden would be perfect. Both Westbrook and Harden are excellent at driving to the rim and drawing extra defenders. So having a deep range dead-eye like Bertāns to kick the ball out to would be a major advantage for the Rockets, who shoot a three nearly 48 percent of their possessions. The downside to Bertāns game is that he is not a great defender, but the explosiveness he brings on offense should make up for it.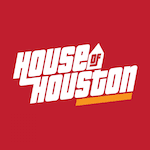 Want your voice heard? Join the House Of Houston team!
Write for us!
Acquiring either Gallinari or Bertāns would keep Houston among the league's top contenders for the title greatly. While the Rockets' cap space is a problem, I would not put it past Daryl Morey to find a way to bring one of these guys to Houston.