Houston Rockets: A look into their resilient performance amid tragedy
The Houston Rockets performed admirably in the wake of the death of NBA star Kobe Bryant. What all went into it? Let's take a look at it all.
This morning I woke up ready to watch the Houston Rockets continue their road trip with a win, in an early Sunday game against the Denver Nuggets. Just about the time I started to cook breakfast, I learned the news that would leave the world utterly shocked and the NBA changed forever. This morning we said farewell to a legend, Kobe Bryant and one of his sweet baby girls, Gianna.
This morning, Kobe along with his daughter Gianna and friends of theirs, later identified as Orange Coast College baseball coach and former UH baseball player/assistant coach John Altobelli, his daughter Alyssa, and his wife Keri boarded into Kobe's private helicopter, the mode of transportation Bryant would normally use to get around the L.A. basin. For reasons that are not yet identified, the helicopter malfunctioned and unexpectedly crashed near Calabasas, Calif., killing Kobe and Gianna, as well as three members of the Altobelli family that traveled with them.
It has been a devastating day, one that none of us thought we would wake up to, one that still feels so unreal. Not only did the NBA lose a legend, but Vanessa Bryant will also go to sleep tonight without a husband as well as without one of her daughters. The Altobelli family will go to sleep without three of their family members, all lost in such a small part of our day that we all take for granted.
As this Sunday would have it, the Houston Rockets suited up to play the Denver Nuggets and didn't find out about the tragedy until just before tip-off. The NBA continued with game coverage as well as televised broadcasts throughout the day despite the trauma that it was clearly imposing not only on the players but the entire basketball world.
The Nuggets hosted the Houston Rockets in Denver, and the players and fans observed a moment of silence for something that still felt so unreal and literally unbelievable. It was utterly gut-wrenching watching as the Houston Rockets tried to sit through a moment of silence for Bryant because it was apparent that the emotions were too much to bear for many members of the Rockets' squad.
Tyson Chandler, Austin Rivers and P.J. Tucker are seen during the moment of silence, unsuccessfully trying to hold back tears for a man who they once called a teammate, an opponent, and an idol.
Tucker and Rivers took to their game-day shoes with sharpies just before tip-off, Tucker writing "RIP" and "LOVE YOU KB24" while Rivers wrote on his "RIP KOBE" and "MAMBA 4 LIFE." Just before game time, we could see Chandler still so heartbroken as tears continued to fill his eyes and pour down his face as the Rockets approached tip-off, It was clear that this was going to be an exceptionally hard game to get through for everyone in the arena, especially the players.
The Rockets played today without James Harden as he sat out with an injury. The starting five for the Rockets consisted of Clint Capela, Eric Gordon, Ben McLemore, P.J. Tucker, and Russell Westbrook. It was a tough one to watch, and even though you could tell the devastation was heavy on their hearts, they were still pushing for a W.
Despite their resilience to play through the pain and emotion, the Rockets fell to the Nuggets 110-117. Westbrook secured yet another 30+ point game, ending with 32 points, Gordon had a solid game ending with 19, McLemore ended up with a healthy 15 points and Rivers dropped in 13.
Rivers participated in an emotional post-game interview where he fought his tears to discuss how hard it was to play today, on this sad Sunday afternoon. He said he would "try to focus on the game" then the tragedy would "snap back into my mind."
He went on to say that "this pain isn't going to go away anytime soon, you don't even have to be a basketball fan to feel this." He continued on to talk about Kobe's role in the NBA, but also as a father, as he is a father himself, and sent his prayers and condolences to Vanessa, Bryant's wife of more than 20 years.
It's clear that Kobe impacted many people in his very short 41 years of life, and Rivers hit the nail on the head when he said: "you don't even have to be a basketball fan to feel this." Kobe was without a doubt an athlete among athletes and inspired so many to push the standards of their own game, but he was also a man among men and lived out the Mamba Mentality in everything he did. He was a father that inspired other fathers to be the best Dad they could be, and a man who loved his family and wife, inspiring men to be the best family man they could be.
The Rockets' front office took to Instagram to show their love for Mamba with a picture that was
captioned "The Fertitta family and entire Houston Rockets organization mourn the sudden passing of Kobe Bryant and his daughter Gianna. Our sincerest condolences go out to the Bryant family and their friends and the entire Lakers organization."
My prayers go out to the entire Bryant family, as not only did we as a collective lose such an amazing player and face of the game, his family lost a husband, a father, a best friend, and much much more as his daughters are still so young.
My prayers go out to the Altobelli family as well because I know in situations like this it is easy to not give the respect that is due to the loss of someone when it is in the shadows of the passing of an individual as iconic as Kobe. I cannot fathom the amount of pain that has been placed on the members of both families' hearts today, but my prayers and condolences go out to all of them.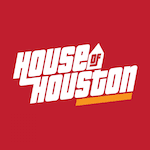 Want your voice heard? Join the House Of Houston team!
Write for us!
May we never take something so little such as going from one place to the next safely, for granted. May we say we love you to the ones that deserve it, and not get caught up in the small difficulties of life. And from the Mamba himself, "have a good time, enjoy life, life's too short to get discouraged. You have to keep moving, you have to keep going, put one foot in front of the other, smile and just keep on rolling. Rest in Peace to a man that was an abundance more than just his successes.