Houston Sports: It's all systems go for the pro rugby SaberCats this season
The Houston SaberCats are about to kick off their third season but at their new home. Houston Sports fans, what can you expect out of them?
Houston Sports fans — as the NFL season nears its end, the Houston SaberCats' rugby season begins. Read on to learn about the structure of Major League Rugby, and get up-to-date info on the rankings of the U.S. men's and women's national teams.
Next Saturday, Jan. 18, professional rugby returns to Houston at AVEVA Stadium. The Houston SaberCats will begin their third season of play, representing one of 12 teams in Major League Rugby (MLR), the highest level of rugby union in the United States.
The sport of rugby union, not to be confused with rugby league, requires 15 players on the field per team, while rugby league utilizes on-field squads of only 13.
There is even a version of rugby called sevens, and features, you guessed it—7 on-field players per side. Rugby sevens were most recently played in the 2016 Olympics, with the U.S. women's team advancing to the quarter-finals, while the U.S. men's team did not make it out of the group stage.
The three major formats of rugby have many similarities, sort of like baseball and softball, but also feature differences as well. The variation featuring the most on-field positions, rugby union, which the Houston SaberCats play, was last featured in the 1924 Olympics, where the United States earned a gold medal upsetting a talented French squad. Now, however, U.S. men's rugby is far behind the curve.
While MLR is not currently regarded as the most competitive professional rugby league in the world, what is known is that the U.S. men's national team currently ranks as the 17th best rugby union squad internationally. However, being 17th is a far cry from the talent toward the very top.
Meanwhile, the U.S. women's team currently ranks sixth. The U.S. women's rugby team has won a Rugby World Cup, a feat that only England and New Zealand have also achieved.
A new home for Houston rugby
Houston Sports fans, the regular season kicks off for the SaberCats in early February against the Colorado Raptors. However, two exhibition games will occur beforehand in January at the SaberCats' new permanent home, AVEVA Stadium.
The facility in Houston progressively represents just the second rugby-specific professional sporting venue in the United States, and features a modest capacity of 4,000, inclusive of standing-room-only access, keeping fans close to the action.
At their new stomping grounds, the SaberCats will play their first exhibition game of the season against a professional team from New Zealand called the Tasman Mako.
Tasman Bay is a region in New Zealand, while shortfin mako sharks are indigenous to the area, a species revered for its athleticism. The shortfin mako shark is actually the fastest shark in the world and allegedly can jump anywhere from six to 10 yards above the water.
The new home of the SaberCats stands approximately nine miles south of downtown Houston, and less than four miles away from NRG Stadium. AVEVA stadium is located in the same large complex as where the Houston Dash and Houston Dynamo also train.
The Houston SaberCats begin this season as a member of the newly arranged Western Conference of MLR, and feature a 16-game schedule running from February to May. In addition to hosting two January exhibition games, eight regular-season matchups are slated for play in 2020 at AVEVA Stadium.
The postseason—should the SaberCats make the cut with a high enough regular-season record—is multiple rounds of single-elimination contests, culminating in a league finals matchup between the Eastern and Western Conference champions.
Houston Sports fans, perhaps you have never attended a rugby match before, let alone a professional one. MLR offers affordable tickets at AVEVA Stadium starting at $20 per adult and as low as $10 for children, ages six to 15.
How do the SaberCats stack up?
As a former college club rugby player, who received exposure to the beautiful game a little later on in life, I can attest that the level of play in MLR is significantly higher than, say, just two major university programs going at it with a rugby ball. Furthermore, MLR, and, by extension, the SaberCats, feature numerous players who have represented their countries in international rugby competition.
As for the SaberCats, there is a lot of room for growth. In their inaugural season, the team won only one game, while last year, they won six.
What may be going for the SaberCats in Season 3, however, is a new head coach in Paul Healy. The native Australian brings a plethora of experience from various coaching roles in South America and Europe—even previously serving as a former head coach of the Chilean men's national team.
The SaberCats also receive skills coaching from Paul Emerick, a retired men's national team veteran, noted for nearing the very top in all-time scored tries for the United States, whose rugby résumé also includes a number of years playing professionally for high-caliber clubs in Europe. So, what the SaberCats might lack in raw talent, their coaching staff might be able to compensate for with strategic expertise.
You might be wondering how North American-based Major League Rugby, now in its third season of existence, compares to other professional rugby leagues around the world from a competitive standpoint.
Unfortunately, this has not been definitively addressed by World Rugby, formally known as the
International Rugby Board, an organization that serves a similar purpose to rugby as FIFA does to international soccer.
Nonetheless, a chance for Houston to play an exhibition game against a professional team from New Zealand should provide a barometer for the SaberCats to assess how they match up against a visiting club full of very talented players from a country that has a true love for rugby.
And Tasman's visit provides a great opportunity for MLR to take a look in the mirror regarding the quality of their on-field product—as the Mako, a week after facing Houston, will play against the Seattle Seawolves, whose back-to-back MLR championships currently represent the best that the young league has to offer.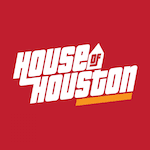 Want your voice heard? Join the House Of Houston team!
Write for us!
Houston Sports fans, what do you think about the Houston SaberCats? Do you think you'll check them out?