Houston Astros: Extending ATT SportsNet team's contract is a great move
Houston Astros fans, your dynamic trio is returning to the tubes! Geoff Blum, Julia Morales and Todd Kalas are back! You should rejoice and here's why.
Rejoice Houston Astros fans! Your favorite TV broadcast team is going to be back in the booth at least until 2021! Houston Astros beat writer Brian McTaggart confirmed the news.
Todd Kalas came to the Astros in 2017 after spending 19 seasons with the Tampa Bay Rays serving as the primary broadcaster for the team and he also served as a pre-game and post-game reporter. He also was a part of the New York Mets radio broadcast team (1992-93) and worked under his legendary father, Harry Kalas with the Philadelphia Phillies for three seasons (1994-96). Kalas is a native Houstonian, was born at St. Luke's Hospital, while his Dad was an Houston Astros broadcaster from 1965-70.
Geoff Blum played 12 seasons in the majors, including two stints with the Astros (2002-03, 2008-10). With the Houston Astros, he hit .259, 228 RBIs, 46 home runs and 77 doubles. Blum is known for being one of the better pinch-and-switch hitters of all time, he appeared at all infield positions for nine straight seasons of his career (2000-08). He played in the postseason four times during his career. Blum also hosts a great baseball podcast, Bleacher Blums, which is a great listen for Houston Astros fans, I highly recommend it.
Julia Morales is in her seventh season with AT&T Sportsnet serving as the sideline reporter. She
previously was at YNN-TV in Austin, where she covered the Texas Longhorns and Round Rock Express. She is a graduate of the University of Texas.
The thing that makes this broadcast team so fun to watch is their chemistry. They all have such a good knowledge of the game and they love to joke around with each other while still producing a high-quality broadcast.
If you watched the TV coverage when the Houston Astros clinched the division, you know what I mean, they have fun with all the guys in the clubhouse.
With that being said, I wish that Major League Baseball would allow local crews do the postseason, at least the World Series. I know it's a national prime time TV event, but I miss seeing Blummer, TK and Julia on my TV during the postseason. Their chemistry, banter, is so much more fun to watch than Joe Buck and Co.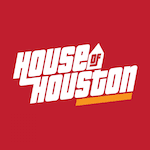 Want your voice heard? Join the House Of Houston team!
Write for us!
That's why yesterday was so bittersweet, the final local broadcast of the season. What they bring to the broadcast makes me want to tune in and stay a while.
I hope they extend them beyond 2021, it would make this Houston Astros fan and many more that much happier.
Go Astros — take It back!