Houston Rockets: Ben McLemore could be the team's new sixth man
The Houston Rockets have agreed to terms with free-agent guard Ben McLemore and he could be team's new sixth man. Why? Let's examine what makes him tick.
Houston Rockets fans — before you know it, the start of the season will be here and we'll all be back in the fray of watching this franchise take another swing at another championship.
Daryl Morey could've waved the white flag, started trading away assets and load up on draft picks like the Oklahoma City Thunder did but he's going for it once again and that's what I respect out of him the most.
Besides, when this team has been so close over the past few seasons with only the Golden State Warriors blocking their path to acquiring another Larry O'Brien trophy, then you must stay and try this again.
It's time for the Houston Rockets to dust themselves off and give this another go.
Especially with the blockbuster trade with the Houston Rockets nabbing Russell Westbrook while trading Chris Paul and future draft picks, it goes to show how serious Morey is about having this team in position to contend and giving the fans a product that they can stand behind.
It's truly a blessing to have Morey at the helm as I can't recall a season that this team wasn't competitive since 2007 — the year he was commandeered from the Boston Celtics.
Nonetheless, the Houston Rockets have most of last season's roster on deck, with the exception of the signing of Tyson Chandler as well as the team taking a chance on a former No. 1 pick in Anthony Bennett.
But you know Morey's work is never done.
Morey announced via his Twitter account that the team has agreed to terms with guard Ben McLemore.
NBA Insider Shams Charania says the deal will be for two years and it's partially guaranteed. In my opinion, it's likely to be for close to the minimum because of the Houston Rockets tight salary cap situation.
This move is under-the-radar signing that I love and I wanted the Houston Rockets to trade for him some time ago when he was an everyday starter for the Sacramento Kings.
He was waived last season, ultimately sticking the fork in his second tour of duty with the team that drafted him back 2013. He spent parts of five seasons with the Kings and with the exception of 2017-18 being with the Memphis Grizzlies.
Here's the reason why I love McLemore — he is deadly from behind the three-point line and I'm already drooling on the plays that the Houston Rockets could execute with him being on the receiving end to knock down a quick trey.
At the peak point of his career in 2014-15, this guy was nailing 1.7 threes per game off of 4.8 attempts for 35.8 percent.
I honestly think that he's still capable of getting back to that mark in due time, especially with the hybrid offense that this team runs that's a bit heavier on isolation with a mix of healthy ball movement.
But here's the deal — Ben's got a chip on his shoulder and as I mentioned, he was waived. I know he wants to prove the naysayers wrong and let the league know that he's still relevant.
This man was the 7th pick of the NBA Draft in 2013 so I know the situation that he's in is quite humbling.
I think we're all sleeping on how good of a pick up this is for the Houston Rockets and I don't see any reason as to why McLemore couldn't be the team's newest sixth man, the first off the bench to provide instant offense for the Houston Rockets.
Eric Gordon is a starter more often than not these days — he started 53 out of 68 games last
season — so the Houston Rockets could use a fresh face to embrace such a role.
The only caveat that I have to the take I just made is that he is not a prolific defender. He has never had a defensive rating lower than 111 in his six seasons in the NBA. He netted a 113 in 2018-19.
But to be honest, those numbers would put him right in the top-middle of the pack among those on the Houston Rockets last season, so it doesn't look as bad as it sounds.
Elston Turner is back on the Houston Rockets' bench — who coached McLemore with the Kings as well — so I'm hoping he can help him reach his full potential on the defensive end. We'll have to monitor that because many will say that after so many seasons in the pros, a player is what they are.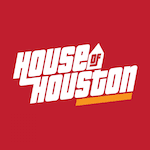 Want your voice heard? Join the House Of Houston team!
Write for us!
I love this signing and will be looking forward to his high-flying dunks — go Houston Rockets!
McLemore, 26, averaged 3.9 points off a shooting line of .391/.415/.667 through 19 games for the Kings last season.