Houston Astros: Keeping it in the family with selection of familiar brothers
The Houston Astros like good genes. Especially the genes of Alex Bregman and Carlos Correa.
The Houston Astros like the genes of both Bregman and Correa so much, they drafted the younger brothers of those two in this year's Major League draft.
MLB.com writer Christian Boutwell broke the news yesterday that the younger brothers of Bregman and Correa were drafted by the defending World Series champion Houston Astros.
A.J. Bregman, who is a left-handed pitcher, is committed to play at the University of New Mexico. He was picked in the 35th round at pick 1062.
AJ's reaction via twitter is priceless. A.J. was jokingly criticizing Alex's swing during batting practice when Alex told him the news.
J.C. Correa, who's committed to play at Lamar University, was picked in the 33rd round at pick 1002.
Randy McIllvoy of KPRC-TV shared Carlos Correa's reaction to the news via Twitter
First off, congratulations to both guys and their families. It's pretty cool to get drafted by the defending world series champions and get a chance to play alongside your older brother. I mean how often does that happen?!?
Only time will tell how good these guys are in the future, but they've both got some good instructors in the elder Bregman and Correa if they ever need some advice.
Another draft pick with Astros family ties is Antonio Cruz, the grandson of the great Jose Cruz, who played for Astros from 1983-1987. Antonio Cruz is a second baseman for Episcopal High School baseball team in Houston, TX.
One thing is certain, it's not often you can get a baseball legacy like this going. Let alone three legacies in one draft! Picks in the 30+ rounds are, more often than not, shots in the dark. Guys may not sign or have an impact.
However, what a great gesture by the Houston Astros organization to the Bregman and Correa families. It shows how much the team appreciates them and the contributions these guys have made.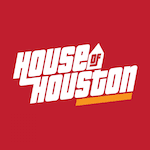 Want your voice heard? Join the House Of Houston team!
Write for us!
We'll also have to wait and see if they actually sign. Both have pretty solid college commitments and getting drafted this low may force them to honor those commitments. There are some good baseball genes in the Astros organization and the future looks bright for all of these guys!