Houston Astros: How the team can weather a Carlos Correa injury
UPDATE:
After getting checked out by doctors on Thursday, there is nothing unusual about his soreness or discomfort. He is no longer feeling any soreness or discomfort in his side. Correa hopes to play very soon. GREAT NEWS!
On Wednesday night, it appeared that Carlos Correa injured his right side. Let's take a look at how the Houston Astros could weather a long-term injury.
The Houston Astros faced off against the Seattle Mariners last night. The team broke out for four runs in the seventh inning to even this series at one apiece. However, one of the team's stars did not make it out of this game. That man would be Carlos Correa.
Now as of this initial writing, there isn't an official word on this injury (we'll update once more breaks). But, we know that it is his right side. That pretty much only leaves one injury that it could be: a lat injury.
Now, lat injuries can be extremely serious depending on severity. They essentially grade out the same as hamstring injuries. Grade one is a tiny tear that will heal up fairly quickly with rest. Grade two is a partial tear off of the bone that could take up to two months to fully heal. Lastly, grade three is a complete tear off of the bone and will require surgery.
It doesn't sound like this is a grade three as Correa didn't appear in THAT much pain. But, this could easily turn out to be a grade two. Regardless, Correa was in pain and was not comfortable in the batter's box.
According to AJ Hinch, we'll find out more, potentially later today. So be on the lookout for more on this. But, if this is serious, I believe that the Houston Astros are built to weather this storm.
How can the Astros survive this injury?
This organization has nearly unrivaled depth and positional versatility. A design carefully and intricately placed together in order to survive a potential long-term injury like this.
Sure, you can't actually replace the value of a player like Correa but, this team can help mitigate the loss. They're built for on the major league level and in the farm system. So, who are the guys that'll shift around and step up?
To me, the number one guy that the team needs to move around is Alex Bregman. Bregman is a natural shortstop and was drafted as that out of LSU. He could seamlessly slide over and take over short for Correa. The defense may suffer a little bit as Bregman is a little more erratic but, this is the best way to mitigate the loss.
However, the Houston Astros appear more likely to slide Marwin Gonzalez back to his first position. Whenever Correa has gone out before this has been the team's first move. Put Marwin back at short and just lose the super utility until Correa is back. I, personally, would prefer Bregman at short to keep Marwin's versatility in play.
Other guys that will potentially move around are Yuli Gurriel, JD Davis, and we may have our first shark sighting of the season if they bring up Tyler White. All three of these guys can play third and first. So, if Bregman slides over to short one of these three could play third while one of the others could man first.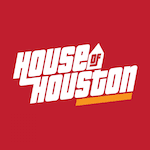 Want your voice heard? Join the House Of Houston team!
Write for us!
Regardless, we currently don't know the extent of Correa's injury. It could be extremely severe or it could truly just be discomfort that has him out a couple days. Be on the lookout for more news on that. But, fortunately, this team is built to weather an injury storm.