Houston Astros: Concerns with the team's 2018 promotional schedule
With the Houston Astros being World Champions, you would think that there would be some more exciting giveaways this season. That's not the case for 2018.
The Houston Astros put their single game tickets on sale last week. No surprise, the cost of tickets have gone up for the reigning champions. So you would think the Houston Astros 2018 promotions would also have gone up in quality. Right?!
Well, there in lies the dilemma. Despite the spacemen being the tops in all of baseball right now, the good folks over at the marketing and promotions department for the ball club didn't really compensate for the higher ticket prices. Instead, many of the giveaways this upcoming season leave many to scratch their heads.
I mean, tote bags and socks? REALLY??!! Is this really the best we can do for our World Champions? And why do two of the promotional days have to be totes? Is there that much of a distinction between a regular tote and a grocery tote? Both are used for the same exact purpose.
Don't get me wrong, fans. Some of the Houston Astros 2018 promotions actually do look pretty cool. Who wouldn't want a replica of the World Series trophy? OR, replicas of the rings that the players will receive, for that matter?
Personally, I would love to get one of those gym bags to show off to these Rangers fans near where I live up in Fort Worth. I'm not yet sure if I can make it down for that game in July, but perhaps a fan out there would love to help me out?! (wink, wink!)
Don't hate the player!
Here is a big issue I found with these giveaways. 7 players are featured throughout 2018, but no one else. The ones surrounding the core four of George Springer, Alex Bregman, Jose Altuve and Carlos Correa I get. However, Bregman and Correa have two giveaways in their name this season.
Honestly, could we not spread the wealth around to other players on the team? As I've already analyzed in my Evan Gattis fan blog, The White Bear Chronicles, there was a HUGE missed opportunity to have a twin bobble head night with El Oso Blanco and his wonder twin, Brian
Knowingly, I have long advocated that these two will be here beyond 2018, despite McCann's spring struggles. However, there is also the possibility that they might both be gone. The team did this for Altuve and Correa last season, so why not one for McCann and Gattis this year? Again, a huge missed opportunity!
Interestingly, it's not just these two players that were missed on giveaways with the Houston
Astros 2018 Promotions. What about Josh Reddick and his "festive" postseason celebrations? Marwin Gonzalez got MVP votes as a utility man. Is there no place for him to have had a giveaway among the 81 home games?
Top Prize
The Houston Astros 2018 promotions leave too much to be desired. Consequently, this coupled with the ticket prices will make for some difficulty in getting fans out to Minute Maid Park during this upcoming season.
Much of this will seem like spit balling to some out there. After all, there is the old saying that beggars can't be choosers. Regardless, expressing concern is not necessarily a means of begging. Incidentally, there may be some out there that believe that.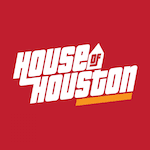 Want your voice heard? Join the House Of Houston team!
Write for us!
The Houston Astros may need to start getting some new hands to man the marketing and promotions department. This isn't a knock at those that do work there. Far from it, it is actually a means of constructive criticism.
Realistically, fans will still come to the games. We will continue finding the ways. We will all be ready to cheer our World Champions onto another title. There's no doubt about that!