Houston Astros: Why the team will retain McCann and Gattis beyond 2018
The Houston Astros bearded bash brothers of Brian McCann and Evan Gattis are back for 2018. But mounting evidence suggests they can both be here for longer than that!
Okay, Houston Astros fans. It's gonna sound like I'm beating a dead horse with this subject. However, I implore upon you to stay with me on this next bold prediction. And that is this: Brian McCann and Evan Gattis will BOTH be here beyond the 2018 season.
I know many of you are hyperventilating right now, but there is honestly no need for that. Permit me the rest of this article to explain why my prediction will end up being the case for the Houston Astros.
The spacemen are world champions! It feels incredible to say, and likely, even better if you are one of the players from last year's squad. The core four of George Springer, Alex Bregman, Jose Altuve and Carlos Correa are among the usual names mentioned across the board on World Series topics from 2017.
Without a doubt, those four names will be signed long term by the Houston Astros. But two names of great importance keep getting overlooked when it comes to the success of this team and it's accomplishment of getting it's first ever world title. Those two names happen to be: Brian McCann and Evan Gattis.
Bear Squared (Or, Bear to the Second Power!)
If you think that I'm alone on this sentiment, just ask Brian T. Smith of the Houston Chronicle. He wrote a piece just yesterday about the importance of this duo to the overall culture and climate of the club.
Many quotes from this article have both truth and value to it. Pitchers like Collin McHugh and Ken Giles both give high praise to this combo. Of all of them, however, the one below from Skipper A.J. Hinch is a real eye opener!:
"That position sets the tone. The pitcher obviously has the ball and is in charge of the day. But there's a presence and a calmness that comes with guys like Brian McCann and Evan Gattis. And specifically McCann, as we get through the high intensity, high volatile games that are late in the year. There's something about the 10-, 12-, 15-year experience that you can't fake."
Not to sound bias, but I happen to think that the skip is on to something here. Sure, the latest trade hype surrounding J.T. Realmuto is all well and good. But in all honesty, do you really want to sacrifice your top OF prospect in Kyle Tucker just to get Realmuto in what would seemingly be one year of team control if and when McCann parts after 2019? Jeff Luhnow seems to think not.
Gat And Mac Attack, Jack!
Notice, fans, that I affirm Brian McCann will vest his 2019 club option. As unpopular as that opinion may be, I have the full confidence in the BMac. Having grown up watching him in Atlanta, I know full well that he is far from losing gas out of his tank, no matter his physical age.
As for Evan Gattis, this will be the case for El Oso Blanco as well! It is more than fair to sign him as a free agent next winter to the tune of 5 years for $8 million each year. That's a bargain for a player like him, when you consider that most free agents get the double digit millions in bucks per year of play.
Of course, anything can and will happen over the course of next winter. But all signs point to Gattis wanting to stay with Houston long term. Just look at what the bear had to say about settling his final arbitration salary:
El Oso Blanco is obviously not overly concerned about money. His focus is on continuing to be productive, and in fact, he is always constantly looks for ways to get better. There is much more value in that than given credit for.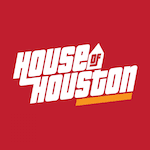 Want your voice heard? Join the House Of Houston team!
Write for us!
Brian McCann and Evan Gattis will be here for much longer than most people realize. I mean, how can you easily replace a catching/DH duo that also combine for 30 HR, 34 doubles, 117 RBI and a combined wRC+ of 104? The answer is, you just can't! Both of these players are like cheese or fine wine, in that they just get better with age!
GO HOUSTON ASTROS! WORLD CHAMPS! #NEVERSETTLE!