Houston Astros: The four best teams fielded in the 1990s
As the current Houston Astros team are celebrating the 20th anniversary of the 1997 NL Central Division Championship team this weekend, let's take a look back at the great Houston Astros teams of the 1990s.
1994: 66-49, 2nd in NL Central– Despite the strike shortened season, Future Hall of Famer Jeff Bagwell won the NL MVP unanimously, hitting .368, 39 home runs and an astonishing 116 RBI's. Bagwell became the first Houston Astros player to ever win the honor.
1997: 84-78, 1st NL Central, Division Champs – Former Houston Astros pitcher and TV Broadcaster Larry Dierker becomes the manager for the Astros. This came as a surprise to many people. In his book "Deep In The Heart", former Astros TV broadcaster Bill Brown explains:
His knowledge of the game was evident in his broadcasting work, and his pitching career qualified him to work with the most important aspect of the game. But many never thought of him as a manager.
Another interesting fact mentioned in the book was that Dierker would go on to be one of the best managers in Astros history, leading the Astros to four playoff berths in five years, starting in 1997. This team would also include the Killer B's combo of Hall of Famers Jeff Bagwell & Craig Biggio, Derek Bell and Sean Berry. However, the Astros would lose in the playoffs to the Atlanta Braves.
1998: 102-60, 1st in NL Central, Division Champs – This team was widely considered the best team in Astros history. Not only were the Killer B's returning for another year, but the pitching was dominant too, especially after the acquisition of future hall of famer Randy Johnson from Seattle. Johnson dominated with a 10-1 record and 1.28 ERA in his time with the Astros. This time, the Astros would lose to the San Diego Padres in the NLDS.
1999: 97-65, 1st NL Central, Division Champions – For the third straight year, the Houston Astros won the NL Central with great offense and stellar pitching. It was also the last season in the historic Astrodome. For 35 years, the 8th Wonder of The World captivated baseball fans in Houston and gave them many great Astros memories.
I actually went to the last regular season game in the Astrodome with my dad and brothers. It was a game I'll never forget. The team handed out aluminum replicas of the Astrodome to commemorate the historic last game.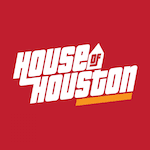 Want your voice heard? Join the House Of Houston team!
Write for us!
I remember the game being so excited to watch and also that once the game ended, how the confetti fell and the team dog piled on the field. My souvenir Astrodome, which resides in my childhood home actually has some confetti from the game in it.