Houston Rockets: Rest Russell Westbrook for remainder of the OKC series
The Houston Rockets have sailed to a 2-0 lead in their first-round series against OKC. In light of that, they should rest Russ for the rest of the series.
The Houston Rockets are doing the unimaginable ya'll, after our concerns of them not being able to start this series without one of their biggest guns in Russell Westbrook, this team has been able to coast considerably without him.
Yes, this has put a lot of pressure on the shoulders of the great James Harden but it seems that he wears that type of stuff on his sleeve and is more than ready to meet the moment. I do have my concerns about the wear and tear with so much on the scoring load on him but it's working out so far because the rest of the supporting cast are hitting their shots.
Not only that but the ball movement has been excellent, it's the kind of offense that has me leaping out of my seat, jumping for joy when there's such cohesiveness with the strategy of ensuring the ball gets into the bucket.
Do you all remember the play in the first half of Game 1 when the ball movement was so good, four pairs of hands touched the basketball before finding an open Ben McLemore in the corner?
From Harden to Robert Covington to P.J. Tucker and finally Ben, those guys got it done!
Yes and the defense is a lot more smooth on the other end of the court with guys knowing their spots whenever it's time to knuckle down, drop their butts and shuffle those feet to stay in front of the basketball.
I love Russell Westbrook but I think there would be some slight differences in regard to how this defense would look if he were on the other end. Although his skill set as a whole far exceeds everyone on this roster, except for Harden, that would be one of Russ' weaker points in his game.
He's not a terrible defender but I think he's better doing it one-on-one rather than a co-
dependence on the other four men — as well as himself — out of the court to cover their respective zones.
Against OKC, the absence of Westbrook works but not if they get the Los Angeles Lakers — or even worse, the Portland Trail Blazers in the next round — we're going to need all hands on deck to beat them as it will get tougher as time goes on in this beloved happening that we refer to as the NBA Playoffs.
Westbrook, who is still nursing complications from a right quad contusion, has been ruled out at least early into this series and as it nears the midpoint, I think the Houston Rockets should just rest him. If the situation is dire, it's a Game 7 situation and he's ready to go, then that would be the exception but I don't think it's necessary to bring him as this team remains in the driver's seat.
They've weathered the storm without him and will continue to do so as Mike D'Antoni preps his game plan around the smorgasbord of veterans among the supporting cast.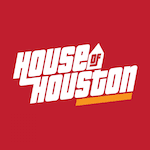 Want your voice heard? Join the House Of Houston team!
Write for us!
So here's the deal — rest up Russ, we'll see you next round because I do feel the Houston Rockets are more than primed to move on to the next round after a few more games.
They must continue to be focused on that #OneMission that they seek to which you all know what that is so let's get going!