Houston Rockets: This team could have a problem with the OKC Thunder
In the 4-5 seeded matchup, the OKC Thunder will take on the Houston Rockets beginning Tuesday. The Thunder could pose a problem for them. Here's why.
As teams fought for playoff seeding in the remaining games of the regular season, one team continued to catch my eye as a potential problem for the Houston Rockets if put up against.
Who? The Oklahoma City Thunder.
This will be the third matchup between the Houston Rockets and Oklahoma City Thunder over the last few years but the dynamics are completely different.
At first, James had to square off against both Kevin Durant and Russell Westbrook before the split in which he was defeated. However, the second time around, James just had to defeat Russ in which he came out victorious.
Now though, James and Russ have reunited once again facing a very formidable Thunder team which this time is led by a familiar face in Chris Paul. And thanks to some potential matchups within the game, Houston could be in a heap of trouble.
At first glance of the rosters of these two teams, it's easy to see that stylistically they don't match up well. And with our successful small-ball approach against bigger teams like the Los Angeles Lakers and the Denver Nuggets, you'd probably really like our chances to take advantage.
Now, that's where I feel like the problem lies because personally I don't think the Thunder will back down like other small ball teams and they've shown the tendency to play their game and let Steven Adams feast.
And even if we do shoot them out of the gym and make them adapt to us, they're suited for it and then some. Just like we've been able to feast with James Harden/Paul/Eric Gordon in past, Harden/Austin Rivers/Gordon, or now Harden/Westbrook/Gordon lineup combinations, the Thunder can do just as well with a Paul/Shai Gilgeous-Alexander/Dennis Schroeder combination,
especially with SGA's amazing sophomore jump in production, CP3's contributions even at this stage of his career, and Schroeder's Sixth Man of the Year persona.
And once you pair those three with someone like Andre Roberson for athleticism and defense at the four like we do with Robert Covington and have Danilo Gallinari stretching the floor at the five like P.J. Tucker but still being able to offer a tremendous ball handle and 6-foot-10 frame to have on the glass, you get a matchup nightmare.
Look, I'm a Houston fan through and through, and believe me, I'm rooting for the Rockets now more than ever. Personally, I think they're one of the few teams that can succeed in this neutral site setup and go on a run. However, this is a matchup I dreaded. They can destroy us with Adams if they want to and match up with our three-guard lineup with ease. Will this be a CP3 revenge game?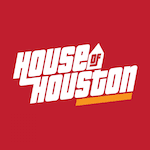 Want your voice heard? Join the House Of Houston team!
Write for us!
It all begins tonight on AT&T SportsNet/TNT at 5:30 p.m. CDT.
I'm ready, are you?