Houston Rockets: Eric Gordon looking forward to return to the hardwood
Houston Rockets guard Eric Gordon is looking forward to his return to the hardwood after his latest injury ensuring the backcourt has all the ammo it needs.
The Houston Rockets are in the week of the final seeding and it appears that they have solidified the 4th seed in the Western Conference and may have a slight outside of chance of catching the Denver Nuggets for the third seed. They'll likely win the Southwest Division as well, boasting a 44-25 record.
Despite some ups and downs to these seeding games, the Houston Rockets have played some great ball and they're ready for the playoffs that will take place over the next few months. I don't think there's any opponent that overtly concerned about and this team has all that it takes to supersede the competition.
There's also a race for the 8th seed in the Western Conference as the Portland Trail Blazers (33-39) and the Memphis Grizzlies (33-38) are jockeying for position to earn that final playoff spot. I do think that it will be the Blazers — they have the better team being at full strength — because they were able to eat the Houston Rockets lunch last week.
They couldn't quite figure them out with Damian Lillard having his biggest asset in Jusuf Nurkic back in the fold. He dominated the glass with 19 boards and three blocks and caused a lot of problems for the team. But the Rockets will regroup and be ready for other opponents with dominant centers because it's likely they won't see the Blazers again this season. That game was definitely a wake-up call for the team.
But in even more positive news, it appears guard Eric Gordon will be ready to go to face the
Indiana Pacers tomorrow afternoon. He's been out for a bit while he nurses his ankle after rolling it on Boston Celtics' center Vincent Poirier right foot causing him to be in incredible pain.
It was unfortunate but he looks like he's ready to face the music and help this team start making strides for a championship.
I just look at the offense and note how potent it would be with Gordon in the lineup causing another threat in the backcourt or as an additional swingman, causing problems for opponents.
Gordon is absolutely essential to this team winning a title and it's just relieving to know that he will be available to help.
Also, Russell Westbrook (right quad contusion) will be ready to play this afternoon against the San Antonio Spurs but will sit out against the Pacers tomorrow afternoon because of it being a back-to-back, which is usual for him.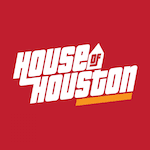 Want your voice heard? Join the House Of Houston team!
Write for us!
Nonetheless, it's just great to have the guys back and I can't wait to see how this full roster meshes within these games that count.
Let's roll — go Houston Rockets!