Houston Rockets News: What team should do with Westbrook and Gordon
Houston Rockets guards Russell Westbrook and Eric Gordon should remain on the shelf until they're absolutely needed, when the seeding games are over. Why?
The Houston Rockets have shown impressive strides in their seeding games so far to determine where they stand in the upcoming playoffs.  They've continuously are proving that despite some weaknesses with the small ball schematics, they are able to get the job done as long as they hit their shots and their defense is strong enough to topple their opponents.
I'm extremely excited on how well the Houston Rockets were able to stay ahead of the Los Angeles Lakers last night, taking care of business against the LeBron James-less roster in a 113-97 decision. This team controlled the tempo most of the way and they took down a team that they're supposed to beat with the variables that are in place.
James Harden was phenomenal once again — as expected — and was able to stoutly lead all scorers with 39 points, 12 assists and eight rebounds while nailing five out of 10 three-pointers. The ball movement was excellent last night and it's key for this team to be able to thrive against any level of competition. It's also make-or-break on if they completely dominate an opponent or just barely get by or even lose if they don't commit to something so sacred in basketball.
And as all of this is going on, Russell Westbrook (right quad contusion) and Eric Gordon (ankle) are
out nursing injuries while this team is valiantly able to compete with the talent they have on the roster. Thank goodness for Jeff Green.
Ladies and gentlemen, this team has already gotten through the rough patch of the seeding games and they've done well. The remaining four games are going to be against teams (Kings, Spurs, Pacers and Sixers) that have a combined .518 winning percentage. That's awfully pedestrian and they could use this extra time to ensure they're ready for the playoffs which is pretty much a given for this team.
It's best to get the highest-seed possible but I'm more concerned about their readiness and they should be inserted into the lineup against the Indiana Pacers next Wednesday at earliest and if the team has to get them out there for whatever reason. But I wouldn't mind shutting them down next week for the playoffs. The franchise should strongly consider making that decision.
Mike D'Antoni thinks that Russ will be ready to go Sunday against the Sacramento Kings — their next contest — and sometime next week for Gordon.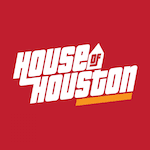 Want your voice heard? Join the House Of Houston team!
Write for us!
But with the team being able to confidently tread water in these seeding games, I'm all for giving some extra rest for these guys because this team still has a long way to go to win that the title over the next couple of months.
Let's wait, watch and see what happens!