Houston Astros: Offense and pitching comes through in LAA Finale
After dropping the first two games against the Los Angeles Angels of Anaheim, the Houston Astros get a much-needed victory.
Coming into Sunday's game against the Angels, I was very concerned about the Houston Astros offense and pitching. The night before we lost Roberto Osuna with a right arm injury, our pitching staff could not keep the Angels bats at bay as they would pull out an extra-innings victory 5-4. I thought we were going to get swept as they Angels seemed to have our number this series.
However, tonight they showed me a completely different team showed up at the ballpark. Houston Astros pitcher Framber Valdez did an excellent job today taking over for the struggling Josh James, going six innings, while he did give up five hits, he only allowed one run, which helped save the Houston Astros from having to use their decimated bullpen.
Our offensive attack finally decided to show up as Alex Bregman knocked in the winning run, scoring George Springer (who was on second base as the new extra innings rule was in play.) Blake Taylor came in and shut the door on the Angels in extras, which gave him his first career victory.
Houston Astros beat writer Brian McTaggart shared some impressive stats for Taylor following the victory:
It was nice to see the Houston Astros gut out a victory with stellar pitching, clutch hitting and shutting the door on any chance for an Angels' comeback.
They have an off-day tomorrow, which will be welcomed by everyone because of the late start times and long-winded games in Los Angeles.
McTaggart speaks to those long durations: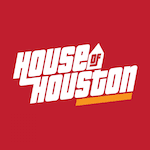 Want your voice heard? Join the House Of Houston team!
Write for us!
Hopefully, this will give the team some much-needed rest in the 60-game sprint that is the baseball season during the COVID-19 pandemic. I think the Houston Astros are still a favorite to win another World Series, but their bullpen and offensive firepower need to be better if they want to do that.
#ForTheH