Houston Texans: Why Deshaun Watson assuredly made a plea for viability
Houston Texans quarterback Deshaun Watson recently spoke freely about his situation and has made a plea for viability. Why and what must be done?
With talks of contracts and trades taking shape in the NFL, Houston Texans' quarterback Deshaun Watson recently took an interview with Michael Vick to talk about his current situation in contrast to Mahomes. While the casual fans will see this as distrust between Watson and the Houston Texans, in actuality, it's more of a plea.
Houston Texans fans,
We continue to revel in wait as the Houston Texans get set to begin their season. With the recently approved agreement between the NFL and the NFLPA, the 2020 season is being set in stone despite the absence of preseason games.
There will be challenges given the current health pandemic we face, but if all goes as planned, then the Houston Texans will open the season against the defending Super Bowl champion Kansas City Chiefs, a team they would like nothing more than to get revenge on after the collapse in the AFC Divisional playoff round.
In my personal opinion, Houston could win against Kansas City, although they will be the underdogs. The Chiefs are a talented bunch with Patrick Mahomes and crew, but while they will most likely play with a majority of fans away from the stadium due to the health concerns going on in sports (i.e MLB, NBA), the Houston Texans could feel motivated to play against the Chiefs.
Safety Justin Reid had said that both the games with the Chiefs and the Ravens could set the tone for the upcoming season. When you have a schedule that includes those two plus the Steelers and Vikings as your first four games, you better split or win three if you want to have a successful season.
While Reid has his beliefs in the Texans potentially winning these games, another issue between the Texans and Chiefs are the current situations. Not too long ago, Mahomes signed a 10-year extension worth over $500 million. This is something that he deserves after winning an MVP award and leading the Chiefs to the Super Bowl, where he was named Super Bowl MVP. Right now, as it stands, Mahomes is the guy and hardly anyone comes close to overtaking him.
Well, we might actually know someone who could. That someone of course is our quarterback Deshaun Watson. Entering his fourth season with the team, Watson has been a bit mum about wanting to sign an extension. Either he wants to wait out his rookie contract and see what his best interest is or he could be seeing if the talent around him can get better to where he does sign an extension.
While the answer to that question is up in the air, Watson did make some interesting remarks that have some Texans fans concerned. On a podcast with former NFL quarterback Michael Vick, Watson made this remark when talking about the deal Mahomes received.
Now, this might seem to have the makings of a red flag that he wants out of Houston because of the distrust he is showing towards head coach Bill O'Brien. Who would blame Watson for thinking that way? You lost your top wide receiver and best friend Deandre Hopkins to a team that got better with another talented quarterback in Kyler Murray.
You recently went through seasons where expectations of a Super Bowl don't get met. Plus, you got a former Heisman Trophy finalist who wants to be a champion in high school, college, and in the NFL. So yeah, Watson should be considering going elsewhere.
Pump the brakes on that peeps because that's not what I'm seeing. This is what Watson is actually saying. Mahomes is in a great situation with Kansas City, a team that could be the next dynasty in the NFL with a great core group of offensive weapons (Tyreek Hill, Travis Kelce) and strong defenders (Tyrann Mathieu, Derrick Nnadi) that could produce within the next few years.
Even though he got Andy Reid his first Super Bowl trophy, the trust factor between the two of them is cordial and genuine to where the marriage between the two could lead to happy days in Kansas City.
In contrast, Watson right now is the offensive guy. He is working with new offensive coordinator Tim Kelly, who has said positive things about the offense. Certainly, with what's being reported, the Texans' offense is expected to be quicker, faster, and explosive as well, barring any injuries of course. So, that's one thing that Watson should be looking forward too.
On the other hand, though, Watson is seeing something that we as fans are noticing. The only consistency with the Texans has been division championships and playoff appearances expecting to end in the wild card or the divisional round. That, and J.J. Watt of course.
This has led the Texans' fans to voice their disapproval for the head coach because they believe the only thing he cares about is getting to the playoffs. While that isn't the mindset of the management, how they're going about might not be as rational as other successful franchises.
Now, I don't believe Watson wants to leave Houston, but he does have to look out in his best interests. He wants to be on a winning team and he wants to be playing in the big stage. Right now, the Texans are considered to be average at best and he knows it.
So what Watson is saying here is that he wants to be in the same environment as Mahomes. An environment that breeds consistency in terms of competing for the Super Bowl and being considered Super Bowl contenders. It's what the Patriots, Steelers, Ravens, and now Chiefs, have or are experiencing. Why not the Houston Texans? No one seems to think they are a contender except for the bravest souls in us.
In order to be considered that, the Texans have to surround themselves with playmakers that can bring the Texans in position to claim their first, second, or even third Lombardi trophy for that matter.
The problem is that changes are occurring year-round and that isn't helping. Mathieu and Carlos Hyde were gone after a season in Houston. Lamar Miller was gone after a few seasons. Seems like we don't even know the name of our secondary aside from Justin Reid now.
There has to be consistency among this team. We need to have a core group of players that will stay with the organization and maintain a winning formula.
Right now, the core of the group is Watson and Watt, with the latter may be experiencing the decline of his career after a few injury-plagued seasons. Throughout the team's history, the Texans have brought in players that were to be of good character and high morals but never lived up to their greatest potential.
Now, you have a team that if you use the pieces well and build around them, can be playing in February under the biggest stage (with little or a sellout crowd in Tampa Bay). However, the fans are concerned that Watson's Houston tenure will be to waste and that he'll find success elsewhere, if that happens, letting go of Watson would be the ultimate letdown in Texans nation.
It would make drafting Mario Williams over Reggie Bush or Vince Young look like a fumble at the one-yard line. It would make not having a true general manager after firing Brian Gaine feel like giving up a game-winning drive. It certainly would make trading Deandre Hopkins look like a Hail Mary thrown on us.
Watson feels he can win with the Texans, but he can't do it if the franchise doesn't give him the talent to bring home a Super Bowl title. He doesn't want to sound off concerns of him leaving, but he does want to send a message in a low-key way.
So by saying this, he is telling the Texans that I will play for you longer if you help me bring talented players. The Texans could've had a chance to sign Antonio Brown before he retired. They
could've traded for Jamal Adams before Seattle picked him up. All the Texans got are wide receivers and a running back that can go when healthy. That's step one, but more needs to be done.
And who's to say the ten-year thing with Mahomes won't work? Right now, the extension sounds sexy and good for him as it means he can win more titles. It doesn't mean he will, but the opportunities will present itself.
You give Watson a more comfortable environment in Houston with the talent, we're looking at the greatest quarterback rivalry since Tom Brady and Peyton Manning if it's already like that.
The thing with Houston sports is we have three teams that are all experiencing championship windows. This is a feeling we have had since the 2010s started. While we have won one championship, the consistency of being in the playoffs has given us opportunities to win more.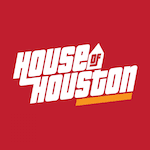 Want your voice heard? Join the House Of Houston team!
Write for us!
However, each team is on a window and right now, the Astros and the Rockets are trying to win titles before that window closes. If those windows close, then when's the next window opening. Somebody needs to step up. Isn't that right Texans?