Houston Astros: It's finally redemption time for Lance McCullers Jr.
Houston Astros pitcher Lance McCullers Jr. will take the bump for the first time in two years after recovering from surgery. It's redemption time. How?
The Houston Astros are back at it and it looks like they're ready to go after another World Series championship after a strong performance in the season opener at Minute Maid Park, nearly 200 days after when they originally going to start back in March.
A lot has changed since then, the world has changed and we're all in this fight together to battle a global pandemic of a lifetime. This is something that we've read about in history books but one wouldn't necessarily envision that it would happen their lifetime.
But here we are as we wear our masks, stay at least six feet apart and avoid crowds, the hallmark of competitive sports in order for as much of us to stay healthy as possible.
Vaccines and treatments are being developed at a breakneck pace in order to belay the destruction that this virus has caused to our way of life and the freedom to move about where we want when we want.
Humans are not naturally inclined to remain in seclusion and they're used invigorating themselves by getting out and interacting but these are times we're living in. It's the sacrifice that we all must make to get back to normal, whenever that may be.
It's extremely evident in last night's opener in the spacious, admirable friendly confines of Minute Maid Park but without the most important element and the team's most important weapon for vitality — it's fans.
The cavernous look empty seats put into perspective that although baseball is back, things aren't normal, especially with the piped-in crowd noise with each at-bat that we're seeing. Although I thought it would be awkward, I think the right temperament is used based on situations in the game and does give one a sort of feeling as if fans were there.
It would be far worse if all we heard was silence, which would dilute the quality of the product and it'd look like a glorified batting practice/scrimmage with players in full uniforms.
I haven't missed an Opening Day in nearly two decades and I had to witness it from home while watching Jose Altuve, Justin Verlander, Alex Bregman and Michael Brantley set the Houston Astros
up for an eventual win.
In addition to that, just think about Lance McCullers Jr., who is trying to make his way back to redeeming himself in regard to recovery from Tommy John's surgery. Things were looking good for him in Spring Training but the coronavirus shutdown delayed things a bit in regard to his official debut.
He looked good last week against the Kansas City Royals in an exhibition and I expect him to have a quality start against the rebuilding Seattle Mariners this afternoon.
McCullers has developed a slider that he will use more than his signature curveball, to which one can make a case in regard to what caused the strain to the injury in his throwing arm in the first place.
Although we'll likely have to wait until next season or beyond, it'd be nice to see him get to the 200-inning pitching echelon which is something he has yet to do in this career as a starter.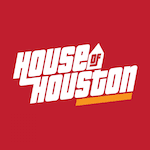 Want your voice heard? Join the House Of Houston team!
Write for us!
This 60-game season is perfect for him because it will reduce the wear and tear that he could experience and he'll be a key component of this team when the playoffs get rolling this Fall. This delay has helped him stay fresh, making him one of the team's most valuable weapons.
He'll get there and I'm looking forward when he reaches that summit this season.
Let's rock — go Houston Astros.