Houston Astros: Winning a championship in 2020 won't be enough
The Houston Astros have a daunting task in front of them to win their second championship this season. Even if they do, it won't change perception. Why?
As the 2020 MLB Season is about to finally begin, the Houston Astros find themselves with a chance to change the narrative about the past and save their legacy. While they remain among the favorites to win it all again, a title in 2020 won't be enough to satisfy fans.
Houston Astros Fans,
After a few months of uncertainty and concern over the sport, the 2020 season is set to begin and the Houston Astros will begin a quest in trying to redeem themselves from two major misfortunes. A missed opportunity to clinch their second World Series title in three seasons and a way to put to rest the scandal that has rocked the baseball world and us in more ways than one.
I am still on the fence for whether or not I will be cheering on Jose Altuve, Alex Bregman, Justin Verlander, and George Springer among others. I can't find it in my heart to forgive the team after they played with my emotions of experiencing the biggest sports moment in my life only to discover it wasn't as magical as we thought. To go to lengths of that magnitude really angers me still. Maybe the next game I'll be at will be Game 5, Game 6, or Game 7 of the World Series when they are in a position to win it all again.
There's a big part of me that believes we would've won regardless since we have talented hitters. There's no evidence of us cheating in 2019 and we won more games than any other team in franchise history. We just lost in seven to a Nationals' team that earned it. Even more troubling was that the apologies weren't as genuine as we hoped they would be.
Instead of sitting as a team with dynastic aspirations, the team now faces a battle to fight and change the public narratives, which are both fair and unfair. Needless to say, COVID-19 has helped out the team that has taken abuse and is looking to make amends. You have a franchise that would've endured days of tremendous booing from opposing fans and would lead the league in bruises obtained from pitches directly thrown at them. Even in a season like this one, they will deal with the scrutiny, anger, and hate of the teams wanting to beat them up badly.
The team is in a thunderstorm that will take a while to endure. Yet, the storm can end quicker if things go right. Because right now, the organization is working to clean up an image after a postseason that saw a manager mock reporters and teams accusing them of getting an edge while a former assistant under an ex-general manager was fired after offending female reporters over a controversy of being grateful of acquiring a pitcher with a shady past.
While the critics have the right to feel that way, of course, there is one article I do not agree with. Someone on this website called the team the MLB version of the former Washington Redskins which I don't agree with since that franchise has issues that appear to be more severe than what's going on with the Houston Astros now. In my opinion, the guy wrote the column out of spite and anger. Yet, all of us should feel anger over this even if we like to think other teams would've done the same thing, which remains to be a mystery.
However, that person is right about one thing. In a shortened season where fans are not allowed in the ballparks, a championship in 2020 won't change the public perception of the team right then. Like the 29 other teams, should the Houston Astros win the World Series this season, there will be somewhat of an asterisk attached to it.
Now, I have spoken about how much I despise asterisks unless they were positive. Yet, this season will have one because it doesn't feel like a real regular season. It's no one's fault the pandemic got to this point, but it has cost teams plenty of games and some of the best talent have opted out of the season for health concerns. Whoever wins this year will be deserving to become champions, but it will be with a cost.
Sure, if the Houston Astros win it all this year, they'll get another trophy. Dusty Baker will finally
get a World Series title as a manager, they'll get another ring and another banner and we'll all say now the franchise has two championships. Yet, the perception won't change. If 2021 were to be a normal, regular season, that's when the real test begins. You got by a season without fans. Now, imagine doing it with fans for 162 games.
While a title in 2020 would be seen as just a collector's item, this is where the team will need to win another title in 2021 and beyond for the public narrative to really change. It's a stretch to say this because contract issues with Springer and Brantley, plus the age of Verlander and Zack Greinke will play a big role in determining whether the team can maintain their consistency as a contender for years to come.
The last thing we want is for our team to experience an 88-year drought much like the 1919 Chicago White Sox, who infamously threw the World Series to get paid a higher wage and had eight members banned from the game. I doubt that it will be that long, but for a franchise with something to prove, this would be all the team can afford to do to change the narrative and end the legacy on a positive note despite creating a dark plague in the game's rich and storied history.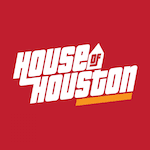 Want your voice heard? Join the House Of Houston team!
Write for us!
The Astros still have a chance to go from the "Redskins" to the "Patriots," another team that cheated in the past (see Spygate and Deflategate), but still won titles to become a dynasty despite the haters. While the team won't maintain the success of the Patriots, it will make life as a Houston sports fan easier even if a lot of confused and frustrated naysayers can't seem to accept it.
It all comes down to the heart of a champion and in a city that's got heart, the Astros will definitely need it for these next few seasons.